Congo-Brazzaville: Ex-government minister, Claudine Munari, accuses authorities of 'genocide'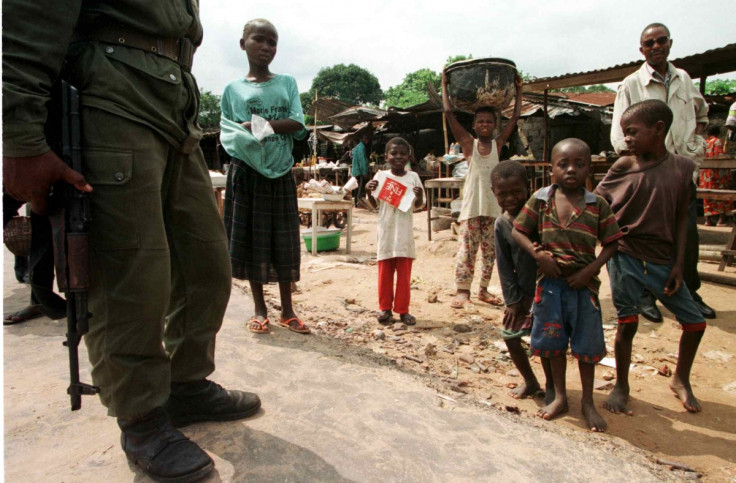 Claudine Munari, a candidate in the Republic of Congo's March 2016 presidential election, has called on the government to stop the bombing of opposition leaders and their supporters in a former rebel area, describing it as a "genocide". Following her demands, her home was surrounded by Congolese security forces on 13 April.
For over than a week, government forces have shelled areas in the south-eastern Pool region, the home of a former low-level insurgency led by Frédéric Bintsamou, best known as Pasteur Ntumi (or Ntoumi). Ntumi led the semi-religious rebel movement, the Ninjas Nsilulu, which participated in the nation's so-called Pool civil war (1998-2003).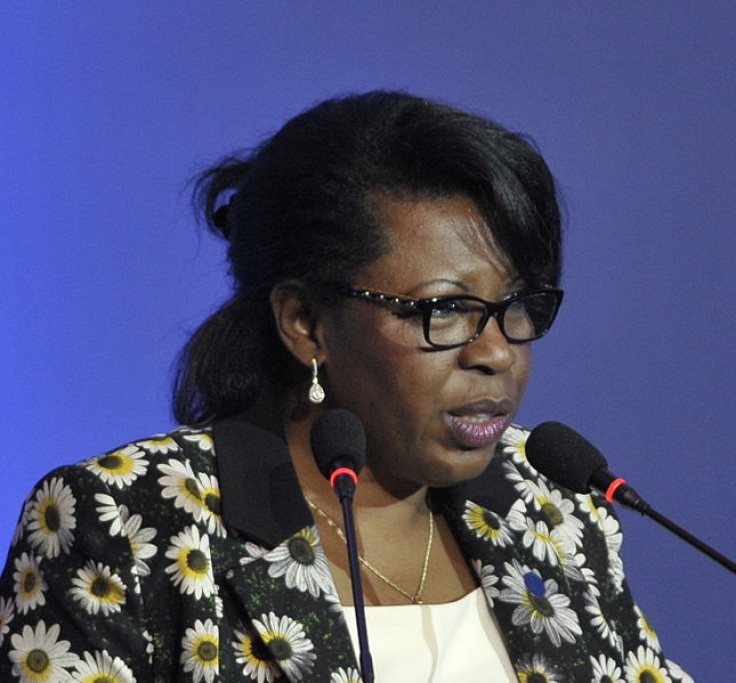 Congo-Brazzaville March 2016 presidential candidate Claudine Munari has accused the government of 'genocide'
World Trade Organisation
Last week, Government spokesman Thierry Moungalla confirmed the security operation, in which "army helicopters have targeted command centres of Pasteur Ntumi" since 4 April. This was also the day authorities accused Ntumi orchestrating a significant outbreak of violence that left at least 17 dead in the capital Brazzaville.
According to a number of sources, the shelling targeted the areas of Goma Tsé Tsé, Kinkala, Mayama, Mindouli and Vinza, where Ntumi is said to have constructed buildings and from which he conducts operations. The sources have described a flow of refugees – men, women and children, some injured – who have claimed that civilians had been killed.
Claudine Munari: 'They are targeting civilians, it's terrible'
Speaking exclusively to IBTimes UK, Munari, a minister in the government of President Denis Sassou Nguesso from 2009-15 addressed the issue of the airstrikes, which have resulted in civilian deaths.
"The government has been bombarding for a week. When the government explains it's not bombarding people, who are they bombarding then? These are targeted strikes. You can claim to have targeted strikes when you are aiming at big buildings and targets, but in these areas, the tallest house is four meters – so what are they targeting? Civilians. It's terrible."
She added: "What is happening in Pool is that we are busy destroying a whole people, it's a genocide. These localities cover a small area, maximum 100km<sup>2, where shells are launched everyday.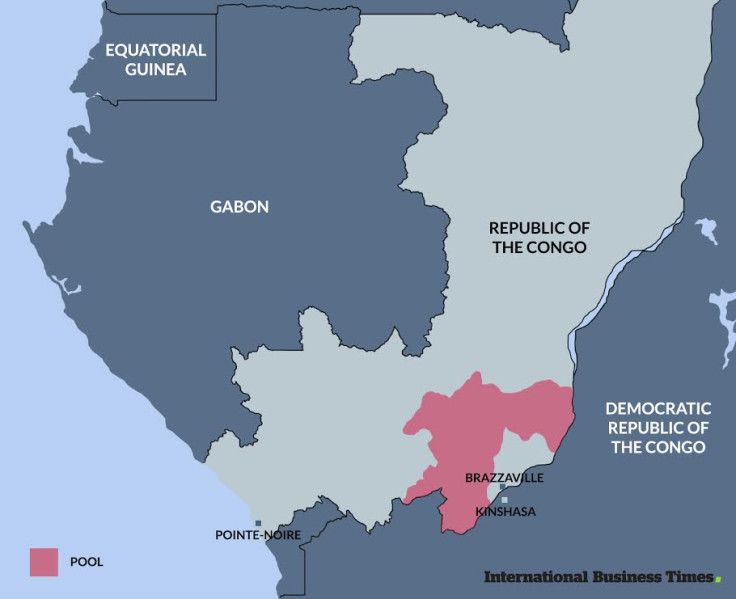 IBTimes UK
"When you know how densely populated these areas are, you know they are bombarding to decimate all the way to mongrels and cockroaches, otherwise there is no reason to bombard those areas. They do so to ensure that they kill everyone, that their genocide is achieved. The government is the author of these crimes."
The only female candidate in the 2016 presidential elections, Munari condemned a "muted" international community, which she claimed "is only interested in our petrol". Speaking over the phone, she added: "France has finished signing all its petrol contracts, and Italy did the same. You are not doing anything to help to call for the bombardments to stop."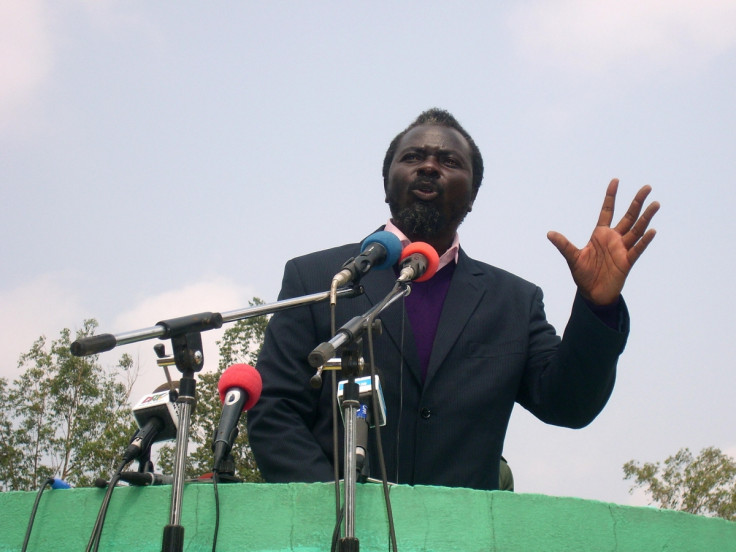 Brice Mackosso: 'A story happening behind closed doors'
Prominent campaigner against corruption and human rights abuses Brice Mackosso exclusively told IBTimes UK that accurate information about the impact of the bombardments was difficult to obtain.
"Not much information is circulating. This is a story that is happening behind closed doors. The only information I have concerns the targets, and all we know is that there are constant bombardments, of public buildings, schools and dispensaries built by Pasteur Ntumi," he said.
In mid-2007, Ntumi signed a peace deal with the central government in Brazzaville in which he formally agreed to disband his militia in exchange for the post of Delegate-General for the Promotion of the Values of Peace and Repair of the Ravages of War. In 2014 Ntumi ran and was elected as councillor in local Pool elections under his own party banner, the Conseil National des Républicains (CNR).
Mackosso insisted that Ntumi "has no weapons", having been disarmed long ago. "The minister of communication spoke of 'command centres' (as targets), which is aberrant, it's manipulation. They use these words so that the international community associates the bombardments with terrorist ideas, such as Daesh's command centres," the activist said over the phone.
"Which person are they targeting? The government needs to answer this question. It's civilians living in civilian areas. The government is targeting Pasteur Ntumi, but Ntumi cannot be present everywhere, he cannot be in every zone the government is bombarding – Goma Tsé Tsé or Mayama".
UNHCR chief: 'Very alarming reports'
On 13 April, the UN high commissioner for human rights (UNHCR) Zeid Ra'ad Al Hussein raised concerns about "very alarming reports" coming from Pool regarding the humanitarian situation in the region, and called on the government to ensure that international human rights laws are respected.
The UNHCR describes the difficulty in verifying such abuses, given a lack of access to the area by independent agents, "there have been reports of mass arrests and torture in detention, as well as the killing and displacement of people from the Pool".
"I urge the government to ensure that humanitarian actors are urgently able to access the Pool and to ensure that security forces act in full accordance with the Republic of Congo's obligations under international human rights law. Any incidents involving the use of force, particularly lethal force, by the security forces must be thoroughly, promptly and impartially investigated. All those arrested and detained must not be ill-treated. They should either be charged and brought before a judge, in line with international due process standards, or be swiftly released," he said.
The UNHCR rights chief called on the government, political leaders and their supporters "to endeavour to resolve all differences peacefully and within the law, and to eschew violence in the exercise of the rights to freedom of expression, association and peaceful assembly".
Moungalla, meanwhile, insisted the bombardments were carried out away from villages, and that there had not been any civilian victims.
IBTimes UK has been unable to confirm whether the shelling has resulted in civilian casualties. The French Embassy in Brazzaville issued a warning that people should postpone all non-urgent travel to Pool, specifically Goma Tsé Tsé, Kinkala, Mayama, Minduli and Vinza.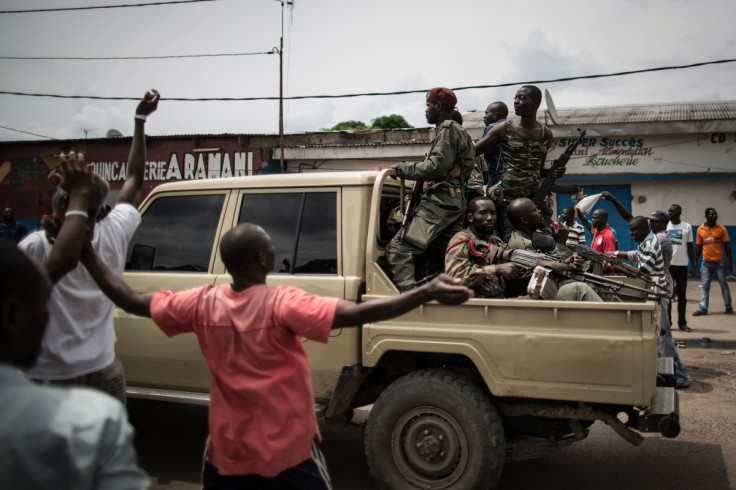 © Copyright IBTimes 2023. All rights reserved.