Three French soldiers have been killed in a landmine explosion during an anti-terrorist military operation in northern Mali, the French presidency has announced.
France currently has some 3,500 troops deployed in five countries in the Sahel, on the southern edge of the Sahara desert as part of ' Operation Barkhane', a French-led military operation against militant groups that began in 2014.
France has had soldiers in Mali since 2013, when it launched an operation against Islamic extremists who had taken over the northern half of the West African country.
The French Defence Ministry said that troops were heading north from Gao in the direction of Tessalit in the restive north of the country in a convoy of about 60 vehicles, when the landmine exploded under the lead armoured vehicle on Tuesday 12 April. At the time of writing, IBTimes UK had no information about who was responsible for the attack.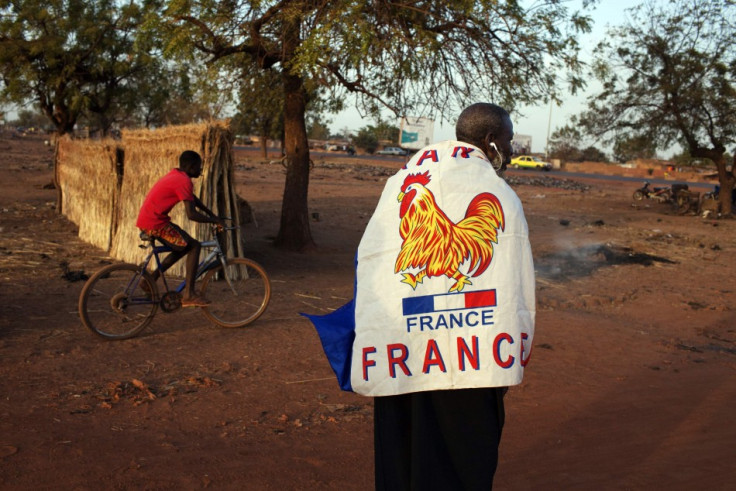 The ministry announced one soldier had died on 12 April, but the Elysee published a statement on 13 April in which it confirmed two other soldiers had died from their injuries. The latest deaths bring the number of French army casualties to 17.
"The President of the Republic has learned with great sadness the death of two soldiers of the 511th regiment of Auxonne of their wounds after a landmine exploded against their armoured vehicle on April 12, which had already killed one their comrades in Mali, as part of the operation Barkhane whose purpose is the stability in the Sahel and the fight against terrorism," the office of the Presidency said in its statement.
President Francois Hollande expressed "deep respect for the sacrifice of this young soldier in the service of our country".
In March, gunmen attacked the European Union military mission headquarters in the former French colony's capital Bamako.
Shots were fired and at least one explosion was heard at the Azalai Hotel Nord Sud, which was used as a training base by almost 600 military personnel from the EU's training mission for Malian armed forces, known as EUTM Mali.