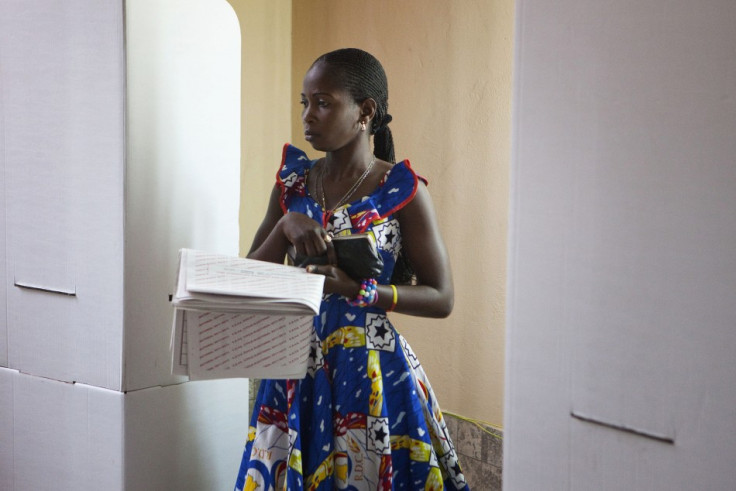 The results of Democratic Republic of Congo's presidential election have been delayed amid fears that new violence could erupt in the country.
As the electoral commission struggled to bring ballots in from remote polling stations, it was forced to postpone announcing the winner by 48 hours, triggering tension between the government and the opposition.
"The Independent National Electoral Commission is not in a position to publish the final results today [Tuesday]. The announcement is postponed by 48 hours," the commission said in a message on state broadcaster RTNC
Early indications showed President Joseph Kabila poised for re-election with 46.4 percent of the votes, as ballots from two-thirds of polling stations had been counted. Among the 10 opposition candidates, Etienne Tshisekedi achieved 36.2 percent of the votes.
Opposition candidates have rejected the early tallies, denouncing electoral fraud at the ballot box and calling on supporters to refuse the process.
Suspicions of fraud triggered further violence at polling stations.
According to the organisation Human Rights Watch, people attacked election officials whom they believed to be responsible for fraud. In some areas, there were attempts to intimidate voters, forcing them to select a particular candidate. Strongmen in small villages forced people to cast their votes for Kabila, instructing and sometimes escorting them to the polling stations.
An Uganda rebel group also attacked some voters on their way to a polling station near Faradje, Orientale province.
Human rights organisations have condemned violence stemming from the elections, claiming that pro-Kabila guards shot and killed at least 18 opposition protesters and wounded another 100.
"Tensions are running high given the logistical complications of organising the election," said Anneke Van Woudenberg, senior Africa researcher at Human Rights Watch. "Security forces should be protecting people, not fuelling the violence."
The worst incident happened at Kinshasa's airport on November 26, when the Republican Guard fired into a crowd of opposition supporters who had gathered to escort Tshisekedi to an election rally.
At least 12 opposition supporters were killed and 41 others suffered serious injuries during the incident.