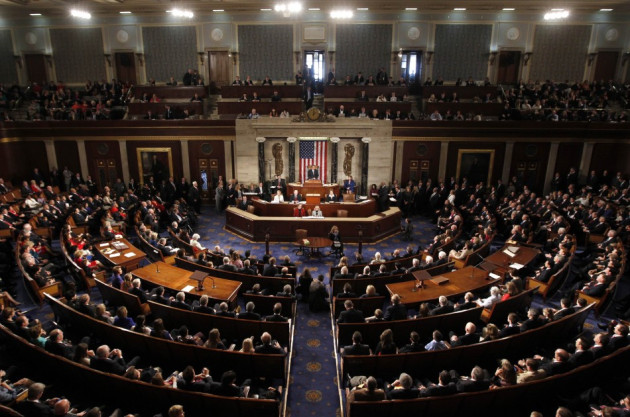 The US House of Representatives has approved a controversial $9.7bn (£5.9bn) aid package for the relief of the areas struck by "Frankenstorm" Sandy in October last year.
The funds are to be used by the Federal Emergency Management Agency (FEMA) to compensate storm victims under the National Flood Insurance Program. The Senate is to vote on the same bill later on Friday.
Earlier this week, FEMA claimed that without the prompt approval of the bill, it would have run out of money within days.
A $60bn aid package had already been approved by the Senate last week. However the House Speaker, Republican John Boehner, decided to postpone the second vote earlier this week, under pressure from the Republican right wing which opposed the plan.
The postponement actually resulted in the cancellation of the first vote, as the 113th Congress, elected in November, took over from the previous assembly yesterday, necessitating the Senate's reapproval of the bill.
Boehner also agreed to split the aid package bill in two tranches: one of $9.7bn and a second one of $51bn, to be voted later this month.
The delay caused by Boehner's decision was severely criticised by members of both parties.
"This was the most callous action I've ever seen. The leadership of this House should be condemned for it," said Rep. Jerrold Nadler.
The House approved the bill with a 354-67 vote. All the contrary votes came from Republicans, arguing the additional money spent on Sandy's damages should have been balanced by cuts to public spending, a controversy hailing from the troubled vote on the Fiscal Cliff.
Chris Christie, the Republican governor of New Jersey, which was decimated by the storm, said the state "deserves better than the duplicity we saw on display."
"[That this is] why American people hate Congress," Christie told the CNN.