Conmebol suspends activities after plane carrying Chapecoense players crashes in Colombia
South American Football Confederation president headed to Medellin to take stock of the situation.
Chapecoense made history after making it to their first Copa Sudamericana final.
The South American Football Confederation has "suspended" all its activities, soon after news emerged that the plane that was ferrying Brazil's first team side Chapecoense to Colombia crashed.
The charter aircraft, carrying 72 passengers and nine crew members including Chapecoense players, crashed on its way to Medellin's international airport on Monday night (28 November).
The Brazilian outfit were set to play Atletico Nacional in the first leg of the Copa Sudamericana final on 30 November. Following the crash, Conmebol – South American Football Confederation – suspended all its activities and confirmed that the confederation's president Alejandro Dominguez was on his way to Medellin, where the plane reportedly crashed.
"The South American Football Confederation confirms that it has been notified by the Colombian authorities that the plane carrying the delegation of Brazilian club Chapecoense to face Atletico had an accident on its arrival in Colombia. We are in contact with the authorities and awaiting official progress," a statement released by Conmebol's official website read.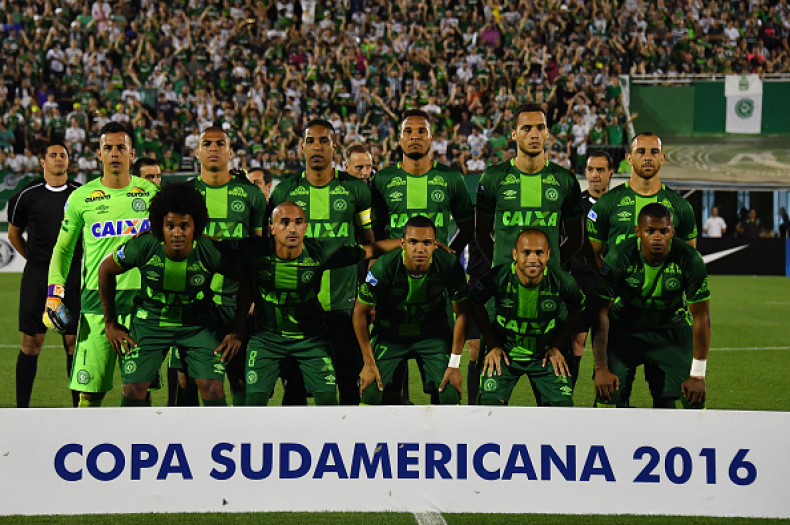 "CONMEBOL family greatly regrets what happened. All activities of the Confederation are suspended until further notice. President Alejandro Dominguez right now is moving to Medellin," it added.
Chapecoense's opponent Atletico Nacional paid their respects to the victims and said in a tweet, "Nacional deeply regrets and sympathizes with Chapecoense because of the accident that happens and awaits information from the authorities."
The Brazilian outfit, formed in 1973, were promoted to Campeonato Brasileiro Série A for the first time in 2014. They created history when they reached the final of the 2016 Copa Sudamericana after defeating Argentina club San Lorenzo de Almagro via away goal rules.