Brazilian football team plane crash as it happened: Five survivors found amid wreckage
The flight which crashed en route to Medellin airport was carrying 72 passengers and nine crew members.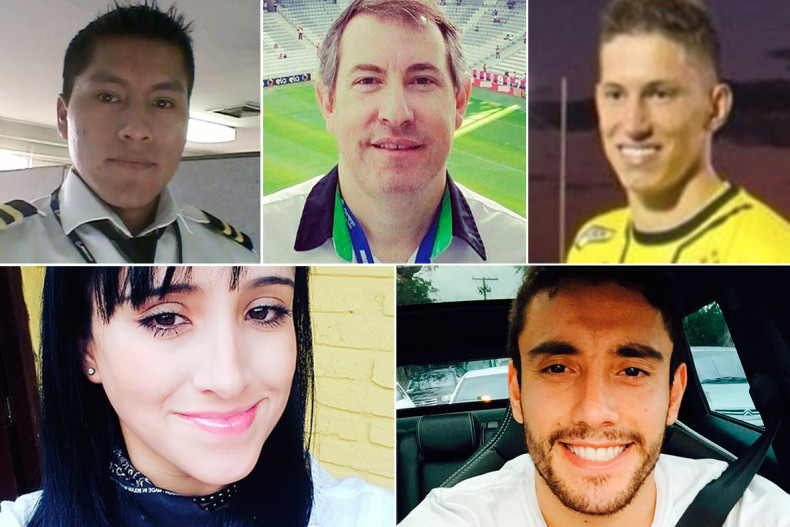 Seventy-six people have died after a plane carrying Brazilian first division football team Chapecoense crashed en route to Medellin International Airport in Colombia on Tuesday (29 November).
There were five confirmed survivors, including at least two players and a journalist.
The chartered plane, operated by airline Lamia, declared an emergency at 10pm local time on Monday (3am GMT, Tuesday) because of an electrical failure, aviation authorities said.
It crashed around 15 minutes later in a wooded, mountainous area outside Medellín.
The aircraft was transporting Chapecoense for the first leg of a two-game Copa Sudamericana final against Medellin team Atletico Nacional.
The Brazilian president, Michel Temer, declared three days of national mourning after the crash.
Rescue teams were immediately activated following the crash which is believed to have been caused by an electrical fault.
Colombian police have confirmed 76 passengers were killed in the crash with five survivors, three players, a journalist and a passenger, taken to hospital.
Chapecoense Football Club has said in a brief statement that its thoughts are with the victims of the crash.
Aviation authorities have confirmed the plane was a British Aerospace 146 short-haul plane operated by the Bolivian charter airline Lamia.
It was carrying 72 passengers and nine crew members at the time of the crash.
An emergency was declared on the flight at 10pm local time on Monday (3am GMT, Tuesday).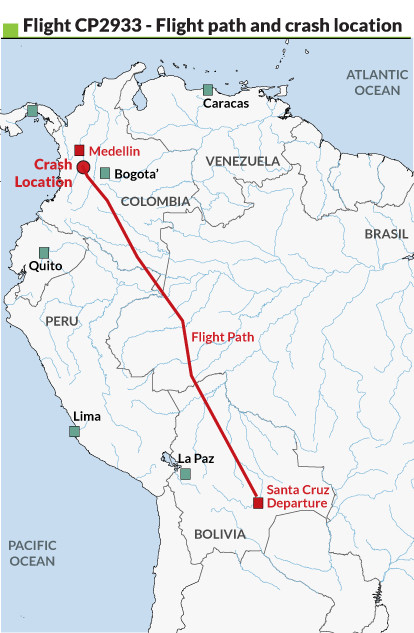 ibtimes.co.uk