An airplane with 81 people on board including members of the Brazilian first division football team Chapecoense, has crashed on its way to Medellin's international airport, Associated Press has reported.
Medellin's Mayor Federico Gutierrez said that it is possible there are survivors, telling Blu Radio "It's a tragedy of huge proportions." The chartered aircraft is believed to have crashed shortly before midnight local time (5am GMT).
Jose Maria Cordova airport also said that there "appears to be survivors" on Twitter. Aviation authorities added that they can only access the crash site by land due to severe weather conditions.
Chapecoense were scheduled to play Copa Sudamerica finals against Atletico Nacional on Wednesday in Medellin, Colombia's second city.
It is not clear what caused the crash of the aircraft which was a British Aerospace 146 short-haul plane, but Colombia had been hit by heavy rains and thunderstorms. There were 72 passengers and nine crew on board.
A video published on the team's Facebook page showed the team getting ready for the flight earlier on Monday in Sao Paulo's Guarulhos international airport.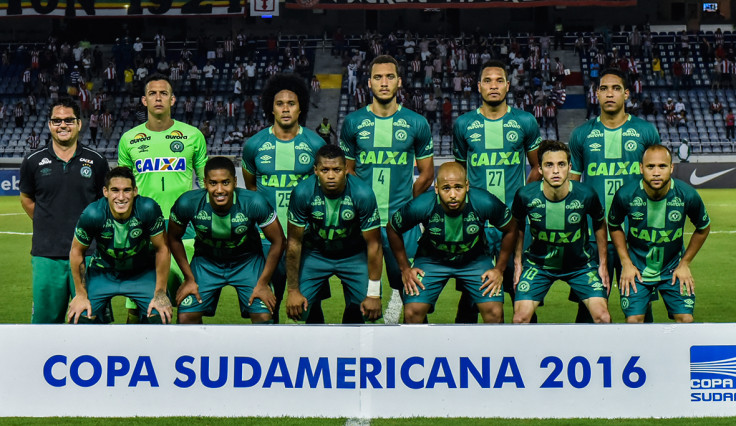 The team is from the small city of Chapeco and joined Brazil's first division in 2014 for the first time since the 1970s. It made it to the Copa Sudamericana finals last week by defeating Argentina's San Lorenzo squad.