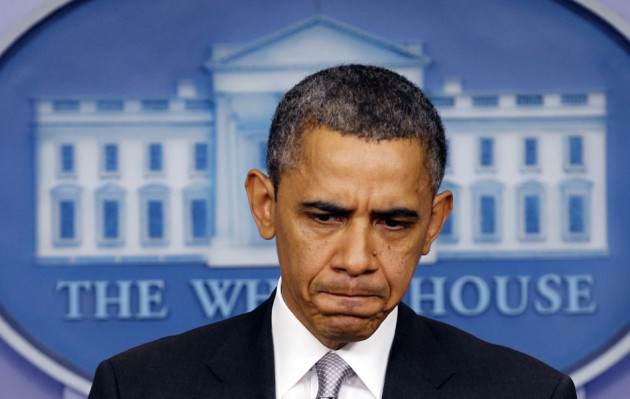 US President Barack Obama has pledged stronger action against gun violence and set a January deadline for proposals to tackle the issue.
Vice-President Joe Biden has been charged with leading a taskforce to come up with "concrete proposals" for legislation to control gun violence, following the Sandy Hook school shooting in Connecticut which left 27 people dead.
"This time, the words need to lead to action," said Obama during a White House press conference.
"We know this is a complex issue that stirs deeply held passions and political divides. But the fact that this problem is complex can no longer be an excuse for doing nothing."
His comments were welcomed by New York Mayor Michael Bloomberg, a long-time advocate of gun reform.
"I was very encouraged by the president's strong statement and his announcement is an important step in the right direction. The country needs his leadership if we are going to reduce the daily bloodshed from gun violence that we have seen for too long," said Bloomberg.
The issue of gun control is also expected to dominate the president's inauguration speech on 21 January, at the start of his second term of office.
Obama's administration is expected to propound a package of proposals including a ban on the sale of military-style assault weapons, and compulsory background checks on those who buy firearms.
Gun Sales Surge
Meanwhile gun sales of assault weapons, like those used by Adam Lanza in the Newtown massacre, continue to surge across America as gun enthusiasts attempt to pre-empt restrictive new legislation on gun ownership.
Prices of semi-automatic rifles have gone up in many Wal-Mart stores,with stores sold out in five different states including Pennsylvania, Kansas and Alabama. However the company's spokesman David Tovar, speaking to Bloomberg, insisted that "we remain dedicated to the safe and responsible sale of firearms in areas of the country where they are sold."
Sales have been suspended by Dick's Sporting Goods, which has a nationwide network of more than 500 stores.