Conor McGregor's coach John Kavanagh has revealed that the Irishman is already training for a potential fight with Floyd Mayweather.
The UFC lightweight champion has been chasing Mayweather for most of the year, with rumours that an agreement is close for the fight to take place in September.
With McGregor repeatedly telling the boxing media that he will "shock the world", his coach has stated that although the bout is not official, in their mind, it is already going to happen.
"In my mind it's on," Kavanagh said, as quoted on Fox Sports. "That's the mentality we're in. Like you said, there's a lot of fingers in the pie on this one."
"There's different promotions, different organizations, different commissions that are involved but as far as I'm concerned, I really believe it's going to happen this year.
"That's the mindset I have. Let the people in the suits worry about the paperwork. We're training for it."
With the 28-year-old having no amateur or professional boxing experience, the majority of UFC fighters and boxers who have chimed in with their opinions believe McGregor has virtually no chance against the undefeated Mayweather.
While Kavanagh acknowledges that it is hard to defeat the boxing champion, he believes that McGregor will get better as each day passes as they only need to focus on one aspect of mixed martial arts.
"Boxing is one of the 10 skills you need for mixed martial arts," he added. "But now we're only doing boxing so we can drop wrestling and jiu-jitsu and Thai boxing, we can just focus on the boxing."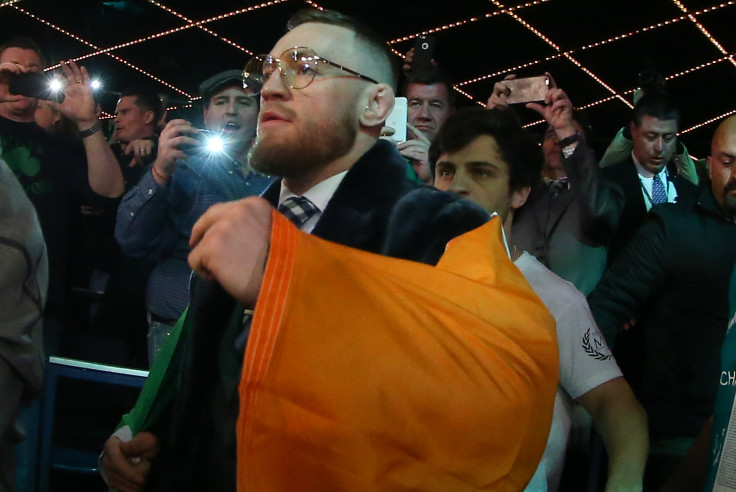 "So of course we're getting ready to fight arguably one of the best defensive boxers of all time, but the training will become simplified cause we only have to do boxing so it's a new challenge I'm excited about."