Floyd Mayweather has said that he respects Conor McGregor's prediction that the Irishman will "shock the world" in a boxing fight.
McGregor and Mayweather are reportedly close to sealing their boxing super fight with the former recently stating that he would finish off the five-weight world champion.
The 28-year-old later said that he was going to "shock the world" and that everyone would be eating their words.
However, instead of dragging himself into more trash talk with the lightweight champion, "Money" responded calmly and said that he respected McGregor's prediction.
"I feel he's entitled to feel the way he wants to feel," Mayweather told FightHype. "The only thing you can do is respect that."
Nonetheless, Mayweather made it a point to remind McGregor that it will not be an easy task.
"I didn't just become world champion overnight, it was a process, it took me longer than four years, but not as a professional, as professional it took me less than two years to become world champion," he added.
"But as an amateur, I had my first amateur fight in '87 and I wasn't a world champion in the professional ranks until I was 21 I think, 1998."
The undefeated boxer also praised UFC president Dana White for talking about the possibility of the fight happening rather than denying it.
"I just want to say, Dana White, I was overseas when they told me what you said, I want to say good work Dana White."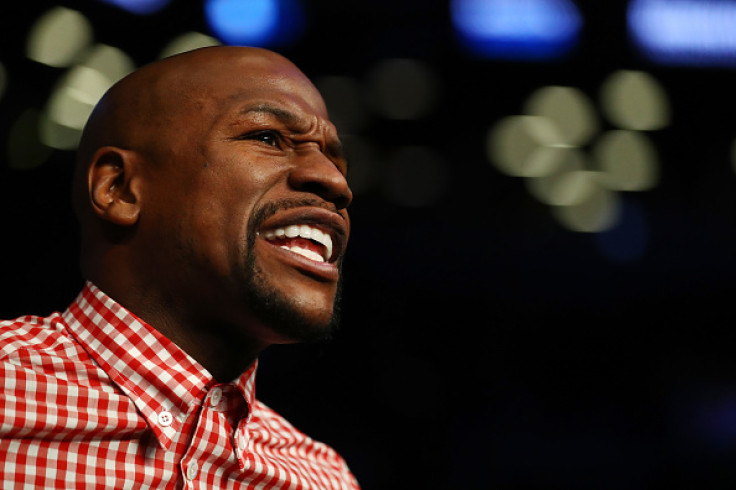 Meanwhile, the Nevada State Athletic Commission (NAC) reduced McGregor's punishment for his bottle-throwing incident with Nate Diaz. Although it was not reduced to help expedite a potential boxing fight between him and Mayweather, it will now allow the "Notorious" to acquire his Las Vegas boxing license much quicker.