Former UFC fighter Chael Sonnen says the fact that there is even an interest in the result of a Conor McGregor vs Floyd Mayweather super fight "shames boxing".
The much talked-about bout between the two combat stars, which never lacks in daily speculation, seems to be looming closer after the two were reportedly close to reaching an agreement.
The T-Mobile Arena in Las Vegas has also reportedly put 10 June on hold in preparation for the fight between McGregor and Mayweather.
Former UFC top contender Chael Sonnen is now the latest celebrity to talk about the possible bout between the Irishman and the boxing legend.
"I think the fact that anybody is weighing in that there's a contest there is such an incredible disrespect to boxing," Sonnen said on his podcast. "If that fight goes more than 30 seconds, it shames boxing. If it goes out of the first round, it humiliates boxing."
"If I was to tell you in any other sport, 'Hey, we've got a great athlete from one field, that's never done a sport before, and he's gonna come on and take on the best current living guy in that sport,' it'd be laughed at.
"If I told you, I've got a guy who's never played basketball, sure he's shot the ball around and been on a court and had the ball in his hand, but he's never played a competitive game of basketball before, and we're gonna put him up against LeBron James, it would be laughed at. 'We've got a gal that's never played tennis before, she's fooled around with a ball in the gym, she's gonna take on Serena Williams,' it would be laughed at."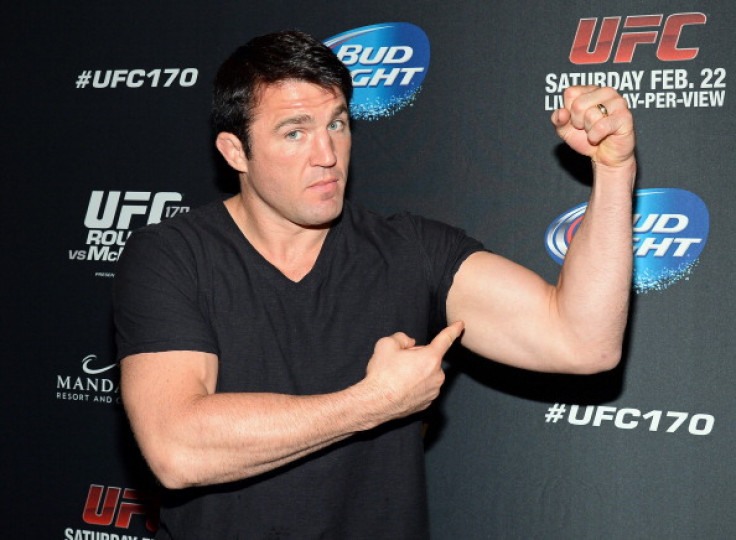 Sonnen, however, admitted that he maintains an interest in the fight and the outcome, but stated that the very fact that people think McGregor could pull off an upset is disrespectful to the sport of boxing.
"The fact that there's even an interest there - and I'm one of the people that shares the interest - but the fact that there's even an interest there is so disrespectful to the entire sport of boxing. When that fight's done, Conor is gonna go more than 30 seconds. He's likely to go more than one round - he shouldn't, but he is likely to go more than one round - and it's going to humiliate boxing."
Sonnen is not the only one who feels this way about the fight, as former four-weight boxing world champion Juan Manuel Marquez claimed the potential bout was an insult to sport.