UFC legend Vitor Belfort recently confirmed that his next fight will be his last one, and when asked who he would like to fight, he surprised many by suggesting CM Punk could be his potential opponent.
The former light heavyweight champion is on a three-fight losing streak, having gone down to the likes of middleweights Jacare Souza, Gegard Mousasi and most recently, Kelvin Gastelum at UFC Fortaleza.
Following the Gastelum fight, Belfort confirmed that unless the UFC create a legends' division, he will hang up his boots, ideally preferring to fight in his home country of Brazil at UFC 212.
When initially asked who he wanted to face, the 39-year-old said he had no names off the top of his head, but it had to be a "special fight for the fans".
However, Belfort wanted his last fight to be a light heavyweight bout as he is tired of cutting weight to 185 pounds.
"I'm going to talk to them [UFC], but I want this fight at 205 pounds", Belfort told FloCombat. "I would love to do this fight in this category."
Speaking about his opponent, Belfort – who has fought almost exclusively faced highly ranked opponents – confirmed that he did not want to fight a top contender.
"It would have to be an interesting fighter, but not a top fighter," he noted. "I've been fighting good guys before: Dan Henderson, [Chris] Weidman, Dan Henderson, 'Jacaré' [Souza], [Gegard] Mousasi and now Kelvin [Gastelum].
"These are all hard fights, so if you can book a smoother fight... What's the name of that guy from WWE? CM Punk would be a good fight [laughs]. CM Punk, let's get it on. That would be a really good fight."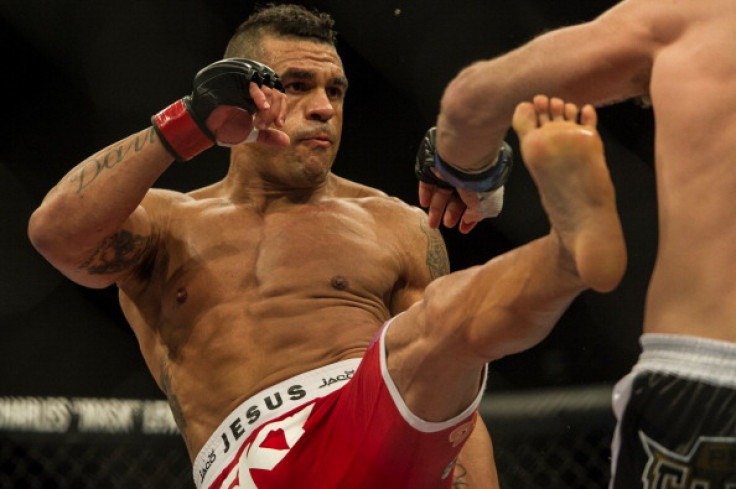 CM Punk has not competed in the octagon since his debut at UFC 203 where he was dominated by Mickey Gall, losing in just over two minutes.
Meanwhile, Belfort is not the only fighter who has proposed Punk as a potential opponent. Former UFC fighter Mike Jackson also recently issued a challenge to the Chicago native in February.