Former UFC middleweight champion Chris Weidman is the latest person to criticise the title fight between Michael Bisping and Georges St-Pierre, claiming that it is holding the division up.
It was expected of Bisping to defend his middleweight title against number one contender Yoel Romero in May 2017.
However, with the return of St-Pierre to the UFC and the possibility of making a bigger payday for Bisping, a fight between the two was announced soon after, leaving Romero in no man's land.
Romero revealed afterwards that he was "very bothered" by the UFC's decision while commentator Joe Rogan believed the title bout had hijacked the middleweight division. Weidman is in agreement with Rogan, as "The All American" believes the fight "sucks" for the rest of the division.
"It's definitely holding up the division which sucks for everybody in the middleweight division," Weidman was quoted as saying on MMAFighting. "I understand GSP, he gets the opportunity to fight for the middleweight title against a guy who's probably less dangerous for him than even at welterweight, fighting a guy like Tyron Woodley. It's a great opportunity for GSP so I understand where he's going."
"Bisping, it's a great opportunity for him. He gets to make a lot of money fighting GSP and it's a guy who's coming up from welterweight who hasn't fought in three years and, again, he's not fighting a top contender in the middleweight division. So for those two guys it's working out great, but for the rest of the division, it kind of sucks."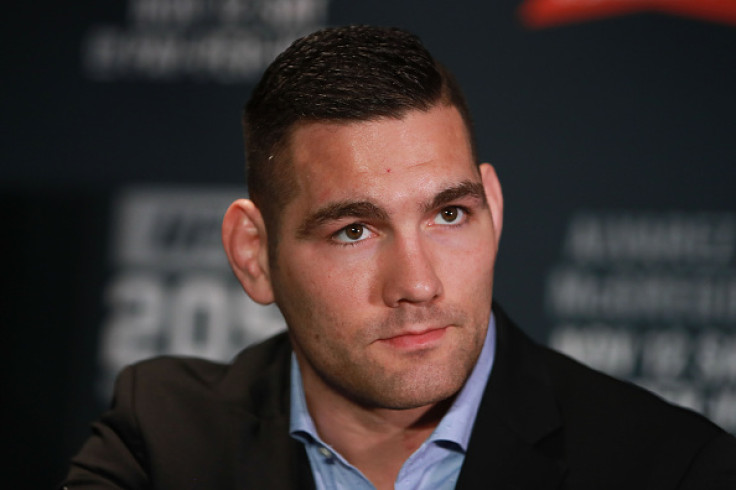 The 32-year-old also revealed that he feels for Romero, who became the outright number one contender after brutally knocking out Weidman at UFC 205. Weidman believes that another reason why Romero did not get the title shot was because Bisping did not want to fight the Cuban.
"Yeah, I definitely feel for him," he added. "He deserves it. He beat me fair and square with a beautiful knockout."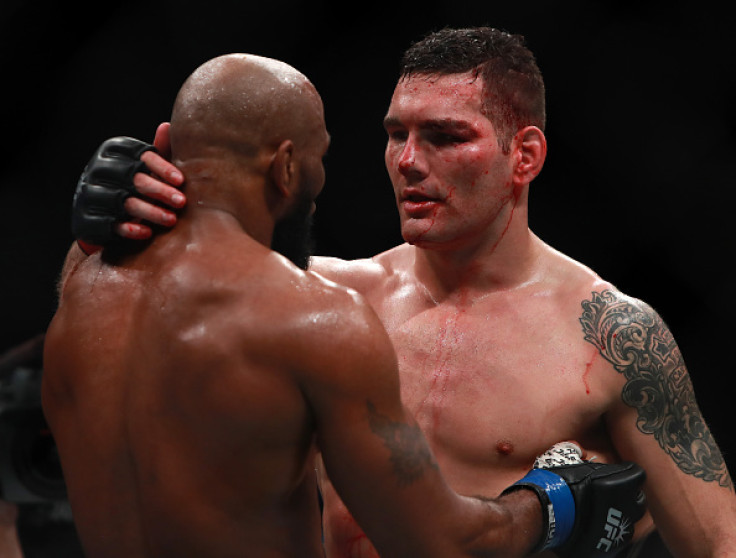 "So I expected him to get it but Bisping I don't think wants that fight and then all of a sudden it's just bad timing with GSP coming back and Bisping opening his mouth trying - he wants that [St-Pierre] fight. Just bad timing for [Romero]."
However, while the current state of the middleweight division is in slight disarray, Weidman — who has a 13-2 record in MMA — is focusing on reaching the top again, as he prepares to take on Gegard Mousasi at UFC 210 on 8 April.
Weidman is in danger of losing three fights in a row but rather than taking on a lower ranked opponent to build his confidence, he still wants to fight the best, with Mousasi on a four fight win streak.
"It's what I want," he explained. "I want the best guys. I want the guys that - when have I ever fought a guy who wasn't a top guy? And Mousasi I think would be almost a step down from the level of guys I've been fighting."