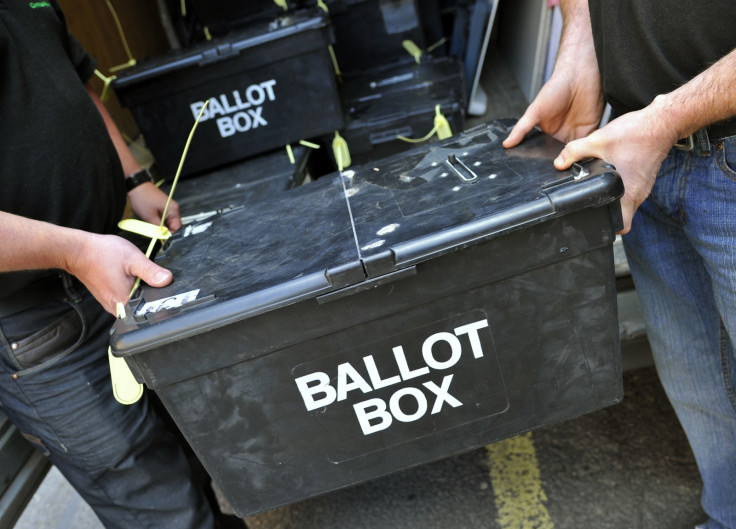 Channel 4 claims to have discovered tens of thousands of pounds of undeclared spending by the Conservative Party during three by-elections.
Receipts obtained by the channel appear to show that the party overspent at three by-elections in 2014, putting their total spending for those polls above the legal £100,000 by-election cap.
In Newark, Clacton and Rochester, bills appear to show undeclared amounts of at least £100,000 across the three areas, all of which were nearing the legally allowed spend in declared expenses.
An Electoral Commission spokesperson said: "We have been made aware of the allegations of spending breaches at three parliamentary by-elections. Alleged breaches of the rules around candidate spending at by-elections or parliamentary general elections are matters for the police to investigate under the Representation of the People Act 1983.
"The Electoral Commission only has powers to consider possible breaches of the Political Parties, Elections and Referendums Act at general elections, which is the legislation we regulate. We will be considering whether any of the allegations made tonight also come within the Commission's remit or are strictly matters for the police to investigate.
"In 2013, prior to the last General Election, the Electoral Commission recommended that we should be provided with investigative powers and sanctions for offences relating to candidate spending and donations at specified elections. We have not had responses from either the previous or the current Government to this recommendation."
In Newark, where the Conservatives retained their seat following the resignation of Patrick Mercier and subsequent election of MP Robert Jenrick, Channel 4 alleges the party spent £10,459.30 at hotels in the local area, not disclosing the receipts, which would have put its declared spending of £96,190.98 over the legal limit.
In the Clacton and Rochester by-elections, in which both seats were won by UKIP, although Rochester has since been won by Conservative MP Kelly Tolhurt, the Tories allegedly failed to declare expenses of £26,786.14 and £56,866.75, respectively, the Channel 4 programme said.
The Conservative party had denied the overspending allegations, telling the Channel 4 programme: "All by-election spending has been correctly recorded in accordance with the law."