The FBI has re-released a series of images taken at the Pentagon in the wake of the September 11 attacks in 2001.
The 27 images had disappeared from the FBI's website after a "technical glitch" an unknown time ago, but were recently re-uploaded once the agency became aware of the fault, a spokeswoman said.
Some news agencies reported that the images were never seen before, however, they were first released in 2011.
The images show the devastating aftermath of the terrorist attack in which American Airlines Flight 77, travelling from Dulles International airport in Washington DC to Los Angeles, ploughed into the Pentagon at 9.37am local time (2.37pm GMT).
American official said the plane struck the building – home to the US Department of Defense – between the first and second floors, killing 184 people.
It was the third of four planes to be hijacked on the day, with two hitting the World Trade Center towers in New York City, and the fourth crashing in Pennsylvania after passengers and crew fought to regain control of the aircraft.
A total of 2,996 people were killed in the attacks and a further 6,000 were injured in what was the worst terror attack ever witnessed on American soil.
The images from the Pentagon show firefighters sifting through the rubble, some with sniffer dogs, as they searched the building for survivors and casualties. Authorities spent several days sifting through the building and extinguishing the fires.
Once the images were re-released, the archive was among the most popular on social media site Reddit. One user on the network described the images as "conspiracy-filled gold".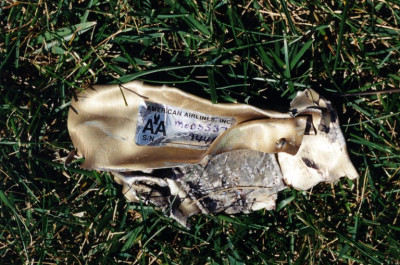 The full archive of photos can be found here.