US Embassy in Berlin Evacuated over White Powder Scare [VIDEO]
US embassy in Berlin evacuated in false alarm after employee experienced breathing difficulties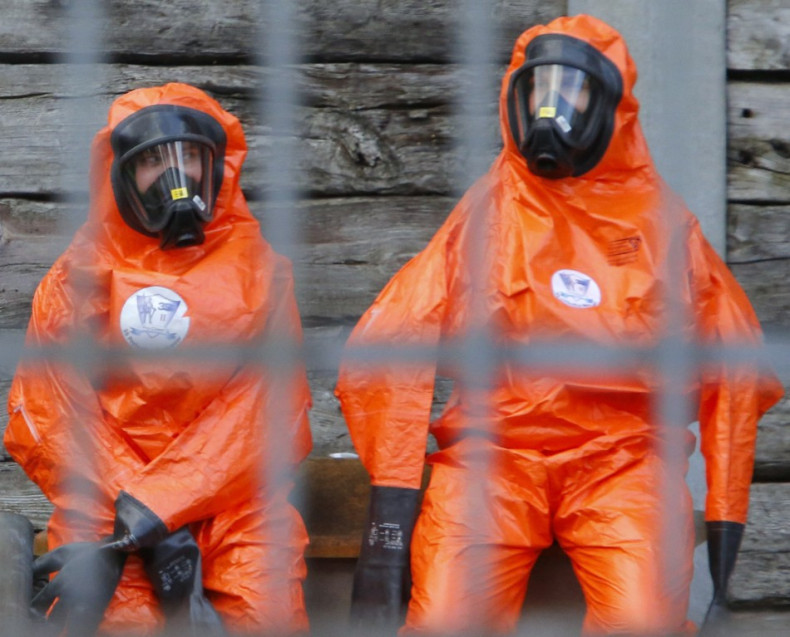 The US embassy in Berlin was partially evacuated in a false alarm, after an employee experienced breathing difficulties shortly after opening a passport, which was said to contain an unidentified white powder.
A women employee fell ill after breathing a "strange, gassy smell" coming from a passport handed to her by a visa applicant, a police spokesman said.
"Shortly before 11 this morning a man came to the consulate and handed over his passport, saying he wanted a visa," police spokesman Stefan Redlich told Reuters.
"When the employee opened the passport she experienced breathing difficulties and a metallic taste in her mouth."
Another three people experienced breathing problems, according to a spokesman for the fire services.
German emergency services evacuated members of the staff at the visa section of the US Embassy on Clay Allee, west Berlin.
Nevertheless police said investigations could not reveal the presence of any suspicious substance and, after several hours, staff was allowed to return in the consulate.
The offices dedicated to visa applications are in a different building to the main US embassy in the German capital.
Security measures at US diplomatic missions around the world were increased yesterday following the attcks at the US consulate in Benghazi.