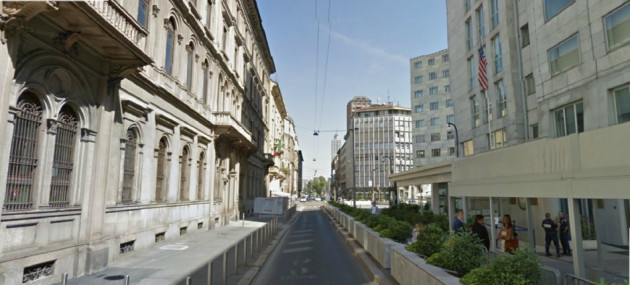 The US consulate in Milan was evacuated by Italian police over a bomb threat.
The diplomatic mission is located in the central Via Principe Amedeo, near the famous Montenapoleone shopping street.
Also nearby offices were evacuated and metro station was temporarily closed by police that cordoned the area.
Authorities checked the building and the alert has now been dismissed.
According to Italian news agency, ANSA an anonymous letter warning about an explosive device at the premises was delivered to the consulate.
The letter was said to be marked with a 'circled A' - an anarchist symbol - and it is now being analysed by police.
RMC radio, which has its main office in the same building and had its staff evacuated, said the bomb alert concerned also US diplomatic offices in Rome.
Italian security sources told ANSA the decision to evacuate the building in Milan was taken by the US embassy in Rome out of caution over an unspecified terrorist threat from al-Qaida that has triggered the closure of some 19 US diplomatic posts across the Middle East and Africa.
The US said the security measures were reportedly taken after conversations between top al-Qaida leader Ayman al-Zawahiri and AQAP chief Nasser al-Wahishi were intercepted.
The New York Times quoted an American official briefed on the intelligence report who said: "This was significant because it was the big guys talking, and talking about very specific timing for an attack or attacks."