Antonio Conte has praised Chelsea's response to pressure from Tottenham Hotspur and Manchester City after the Blues secured a 2-1 victory at West Ham on Monday night (6 March). Yet, the boss was left disappointed after his team conceded a goal late in the game and urged his forwards to be more clinical in front of goal.
The Blues played at West Ham in search for a victory to restore their 10-point lead at the Premier League table after Spurs and Pep Guardiola's side won their respective encounters against Everton and Sunderland. The Hammers enjoyed a strong start to the game but two goals from Eden Hazard and Diego Costa were enough for Chelsea to secure the three points and take another step towards winning the title.
Conte was delighted with the three points but still believes that Chelsea shouldn't have conceded Manuel Lanzini goal during injury time.
"We played good football, and we created chances to score other goals. It's a pity to give away a second clean sheet at the end of the game, the second after Arsenal - we must work a bit on this aspect. But it's not easy to play after your opponents have played and won, and you know if you drop points you give them hope to chase you. We played with pressure, and our answer was good," Conte said after the win at West Ham.
"We didn't concede many chances. Our central defenders played very well against the long ball for Carroll, we defended very well, good and compact. It was a really tough game. I'm pleased with the commitment and mentality of my players. They were very focused. They showed me great will to win the game, and also to suffer in the first part of the first half."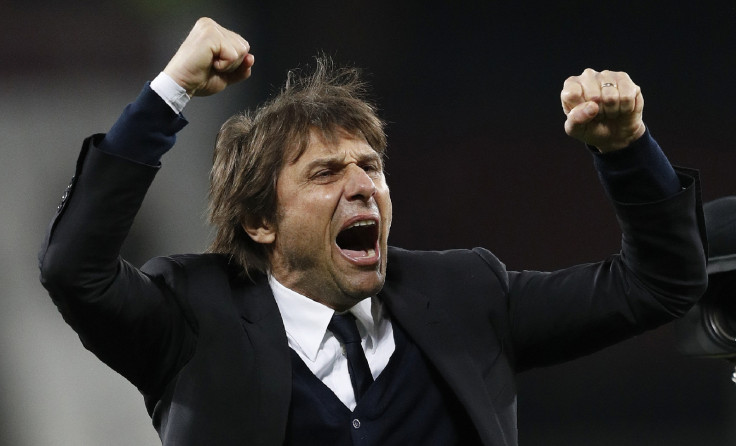 Conte, meanwhile, singled out Hazard for praise after the Belgium scored his 11th Premier League game of the season but urged the Chelsea forwards to be more ruthless in front of goal ahead of the coming games.
"Our first goal was a really good goal. We created more chances and we must be more clinical to finish the game. When you stay at 1-0 or 2-0 in England, anything can happen. You can see if West Ham scored in the 85th minute and not the 92nd we would be in trouble," the Chelsea boss added. "For this reason, we have to be more clinical, and when we create the chances to score, we must score, score, score."
"Eden is really important for us; we all know that. He's a really good player with great technique and talent. It's better when he plays between the lines to score on the counter-attack. It's not his speciality but he's very good at receiving the ball, going one versus one and beating his opponent to score the goal. We also have other options of scoring a goal on the counter-attack, people like Willian and Pedro and Costa, and this is also good."