Coronation Street's most bullish male characters will be at loggerheads in the soap's upcoming episodes after Jason Grimshaw (Ryan Thomas) learns of the devastating news that his father, Tony, has been found dead after suffering a heart attack. It's an ill wind that blows nobody any good, as Phelan (Connor McIntyre) sees the tragedy as a way to make some fast cash. Because that's obviously the first thing that springs to mind if you're the dastardly Phelan, of course.
Scheming about Jason's inheritance, Phelan conjures up the genius plan to make himself as indispensable as possible to the Grimshaw family. Somehow managing to crash at the family home after citing he has nowhere to stay, the cobbles' resident rogue aims to learn a thing or two about how they plan to manage the new money. There are no flies on Jason's half-brother Todd (Bruno Langley), however, as he grows suspicious of Phelan after moving back into the Grimshaw household again himself.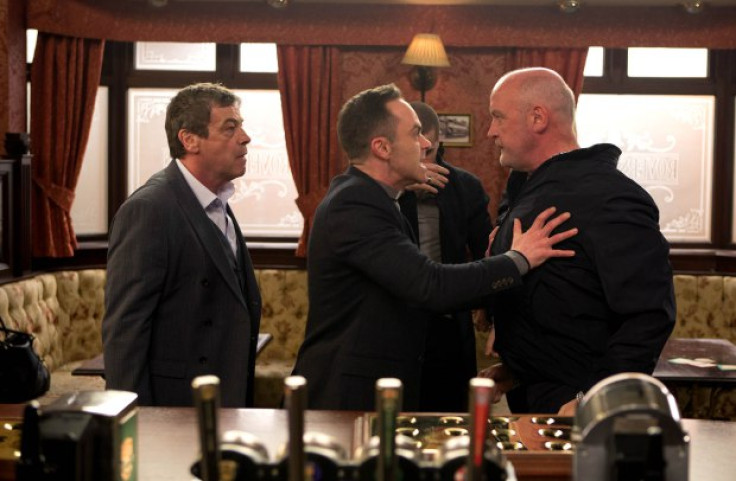 Speaking of the upcoming plot, Ryan Thomas told Digital Spy: "Phelan has taken Tony's role - he has become a father figure to Jason and he needs someone like that in his life.
"As far as Jason is concerned, he has got his best interests at heart, trying to look after his business and try to get him more work.
"Jason has no reason to believe there is anything more of it. He would be the last person to believe Phelan is up to anything," he continued.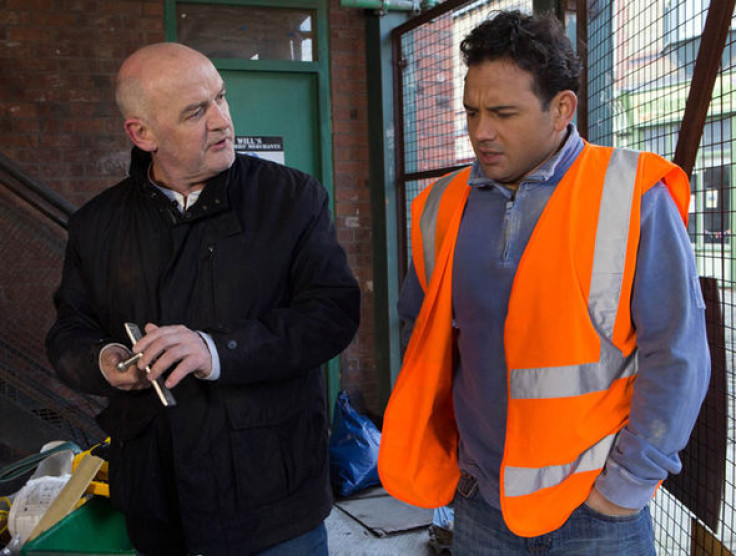 Phelan manages to get himself involved in yet another fracas, the troublemaker, as he gets into a scrap with Johnny. Grieving Jason shoves Aidan, after the latter offers his consolation, and when Johnny steps in to defend Aidan, he ends up punching Phelan who is defending Jason – you guessed it – for his own benefit. Kerching. Phelan later turns his nose up to an apology letter from Johnny, warning him that he'll have his revenge in a tense exchange that is overheard by Jenny.
Elsewhere, Michelle can't quite believe it when Will informs her that he's left Saskia in order to be with her. The shocking turn of events leaves her preparing to tell Steve; but whether she goes through with it still remains to be seen.
Watch some of these scenes unfold on Coronation Street at 7.30pm tomorrow (20 April).