Cost of war with Isis and US occupation triggers $6bn Iraqi bond issue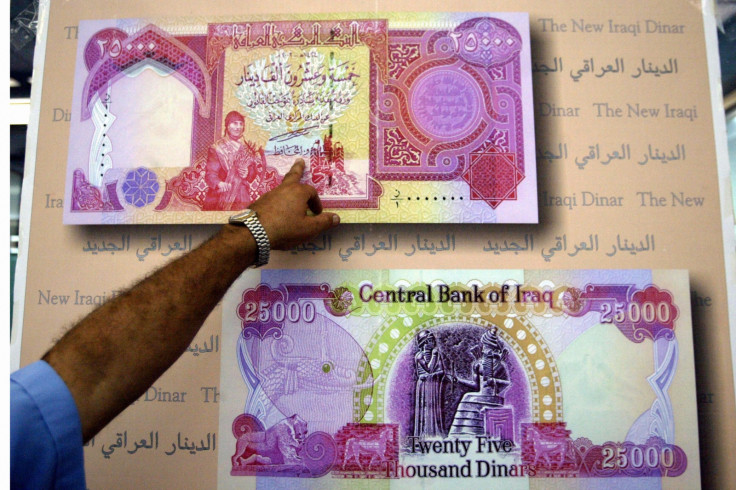 The Iraqi government plans to raise $6bn (£3.8bn) on the bond market in order to bolster its finances.
Baghdad's cash reserves have been depleted by rebuilding costs following the US occupation and the country's raging war with terror outfit ISIS.
According to Bloomberg, Iraq's central bank has enlisted Citigroup, Deutsche Bank and JPMorgan Chase to issue the bonds, the first since 2006 when it raised $2.7bn.
The country, a major oil exporter, has also been hammered by falling oil prices. Oil has fallen to less than half of its value in mid-2014 and analysts believe the price of Brent crude could fall to $30.
To compound matters, the Organisation of Petrol Exporting Countries (OPEC) has refused to cap production and the imminent entrance of Iranian oil onto the market is likely to depress prices further.
Independent analyst Anthony Simons told Bloomberg: "Iraq is going through some difficulties at the moment because of its conflict with IS, but oil production is at a record high. Things could look a lot different if we see a rebound in oil prices."
Iraq's debt stands at about $90bn, roughly 40% of $220bn GDP, although this is increasing.
The first tranche of bonds is expected to be sold in 2015.
Although the Iraqi Dinar has held relatively steady against the US Dollar over the last years, hovering around $0.000860, from November 2014, it has bounced between $0,000832 and 0.000881.
© Copyright IBTimes 2023. All rights reserved.