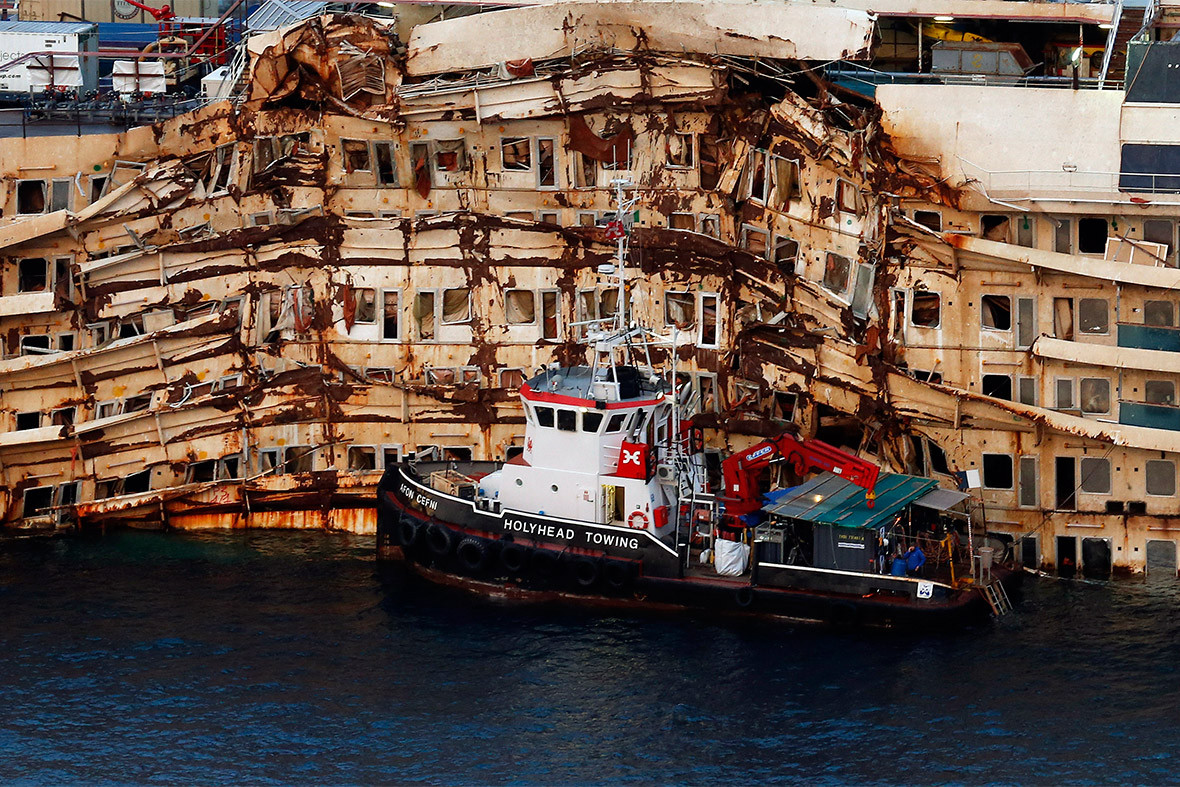 Captain Francesco Schettino has been allowed back on board the Costa Concordia, more than two years after it ran aground off an Italian island.
The ship, with more than 4,000 people on board, ran aground in January 2012, killing at least 32 people. The 290-metre luxury liner, twice the size of the Titanic, has remained half-submerged since.
In this gallery, IBTimesUK tells the story of the disaster through 20 powerful photos.