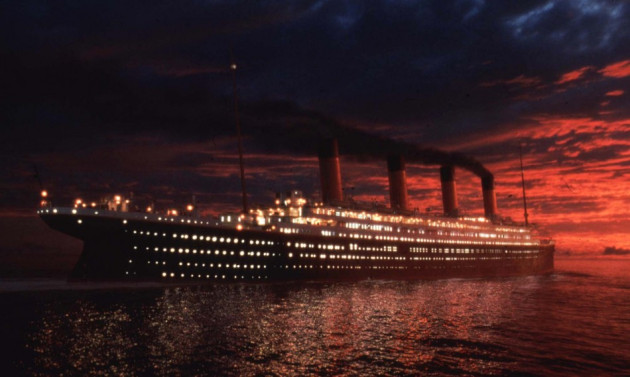 The sound of Céline Dion belting out My Heart Will go on, the theme tune to James Cameron's blockbuster movie Titanic, was reportedly playing in one of the restaurants on board the Costa Concordia at the time of sinking.
Two Swiss survivors told the newspaper La Tribune de Geneve that they were having dinner and listening to Dion's hit single when the liner struck a rock off the Tuscan island of Giglio.
"Images from the film Titanic are more realistic than one might imagine. They kept coming into my head," Yannic Sgaga said.
In another surprising coincidence, the Italian granddaughter of a Titanic survivor was on board the cruise liner when it overturned, according to reports.
"It was like reliving history, it was horrible, I was really shocked," Valentina Capuano, 30, told the Daily Telegraph. She described how she managed to escape when the giant vessel foundered, along with her fiance, her brother and his girlfriend.
"I am still shaken up and get very upset when I think about what I've been through. I have heart palpitations."
Capuano's grandmother, Maria, survived the Titanic disaster in April 1912 although she lost her brother Giovanni when the ship went down on its maiden voyage from Southampton to New York, with the loss of 1,517 lives.