Costa Concordia: Facebook Clue to 'Human Error'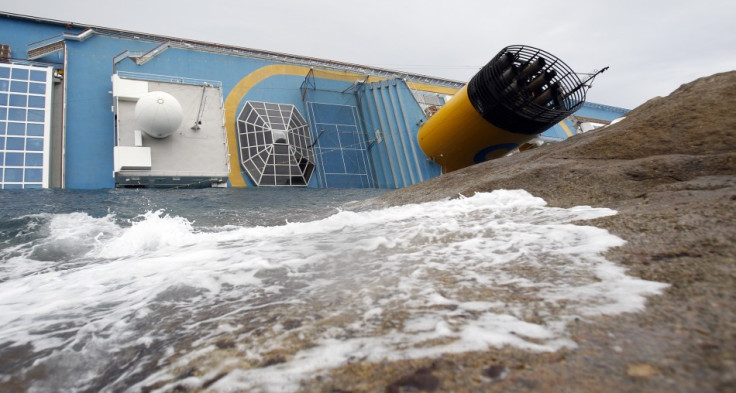 The sister of the chief waiter on the Costa Concordia cruise liner, that ran aground off Italy, posted on Facebook that the liner "was about to sail closer" to the Giglio island, where it sank moments later.
The Facebook's status from the woman, who lives in the island with her parents, has fuelled suspects that Captain Francesco Schettino made a deviation in course to show off to a Giglio native.
Schettino, who is accused of suspected manslaughter and of abandoning the ship before everyone else was safe, appeared to have cruised too close to land. Witnesses claim he wanted to show the island to a Giglio native, saying "Look, there's your island".
The CEO of Costa Cruises, the owner of the ship, said the captain made an "unapproved, unauthorised" deviation in course. "The company will be close to the captain and will provide him with all the necessary assistance, but we need to acknowledge the facts and we cannot deny human error," Costa Cruises Chief Executive Officer Pier Luigi Foschi told a news conference in Genoa.
"This route was put in correctly," he said. "The fact that it left from this course is due solely to a manoeuvre by the commander that was unapproved, unauthorised and unknown to Costa.''
Schettino denied any wrongdoing, saying the rocks it hit were not marked on his nautical chart.
Italian media have suggested that the he may have been taking the Costa Concordia too close to the Tuscan island of Guglio to put on a show for the islanders.
Six people were killed and other 15 are still missing. The search for survivors has started again after a brief suspension due to the rough weather. The ship has slipped lower in the water.
Environment Minister Corrado Clini has warned of an high risk of a damaging spill of fuel from the ship's tanks
"The vessel has reservoirs full of fuel, it is a heavy diesel which could sink down to the seabed, that would be a disaster," he told La Stampa newspaper.
"As soon as possible, the fuel will be removed from the vessel. But we have to take into account the precarious state of the ship."
The ship, carrying more than 4,200 people, was on the first night of a Mediterranean cruise when it ran aground in calm conditions.
© Copyright IBTimes 2023. All rights reserved.