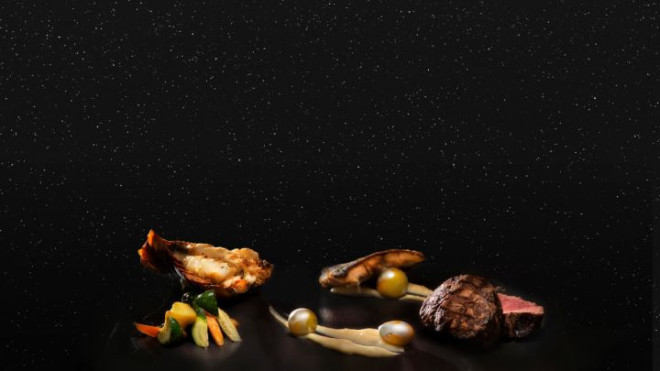 A Nasa astronaut from Costa Rica has developed a space food menu so people on Earth can see what it is like to dine outside our planet's atmosphere.
Franklin Chang Diaz, 63, has been on seven Space Shuttle missions making him the joint record holder for the most spaceflights ever.
Speaking to collectSPACE.com, he said: "The food I ate in space was not what you would call 'fine dining'. In fact, eating was a challenge altogether."
"But what if there was a way to experience the wonder of space without ever leaving Earth? What if we could give new meaning to the phrase 'dining under the stars'?"
Working with chefs from the Four Seasons Resort in Guanacaste, Costa Rica, Chang Diaz worked to create a space-influenced dinner that includes a sauce made from a real meteorite.
"What was really interesting to me was the idea of taking influences from what I saw and ate up there [in space] and getting the chefs to take it to the next level," Chang Diaz said.
"One of our ideas was to include a rather unconventional ingredient on the menu — meteorite — which we actually made into a sauce. So you can truly taste the stars."
The meteorite sauce is poured on top of a surf and turf dish called Solar Effect. It is created using a cabernet sauvignon from Chile that is steeped with a 4.5-million-year-old, three-inch-long meteorite.
The menu also includes a cantaloupe and watermelon gazpacho, lime caviar and chocolate and mango "asteroids".
During the dinner, guests are offered the chance to take part in stargazing with an expert guide.
The Four Seasons in Guanacaste is one of the best stargazing locations in the world because it is above the equator where the Magellanic Clouds are visible.
As well as using cosmic ingredients, Chang Diaz wants to incorporate the experience of space into the dishes.
"Some of the ideas we have been playing around with are weightlessness, extreme temperature, fluid dynamics and darkness and luminosity."