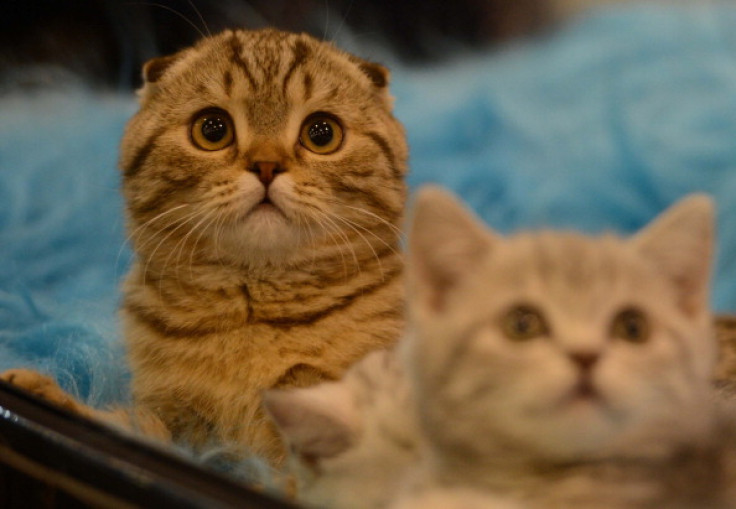 A mystery cat shaver is being hunted by the RSPCA following a string of bizarre attacks on pets in the Cotswolds area. At least 12 upset residents, all living within a six-mile radius, have seen their felines return home with sections of fur missing.
Some cats have had hair removed more than once, leaving them with several bald patches, cuts and scratches. Vets and police are urging people living in the Stroud area of Gloucestershire to be vigilant.

The latest incident involved rescue cat Tippi from France Lynch near Stroud, who has been shaved three times in as many months. "The first incident was before Christmas – she came home with a patch shaved from her belly to her leg," her owner, Lysetta Bray, told the Western Daily Press. "Then it happened again a week later. On Thursday she was missing in the morning and when she came in she acted as though she was sore."
A few miles away in the village of Minchinhampton, John Kerry's pet cat Beau has come home four times with a different part of her fur shaved. He said: "It's ridiculous, who would go around doing this kind of thing? I'm sure it's taking a real toll on the cat now, the poor thing must be traumatised. I'm surprised she still wants to go outside."
Gloucestershire Police confirmed it had investigated at least one incident after it was contacted by one owner in Cheltenham last month, who had reported their cat had returned home with "shaved patches in its fur". Subsequent door-to-door checks by officers have so far resulted in no leads.
A spokesman said it was possible a prosecution could be brought under animal cruelty legislation or even criminal damage. They added: "An element of animal cruelty could be considered if the cat was injured or distressed. But if the cat keeps coming back home with shaved patches, this would suggest it keeps going back to whoever is doing it by choice.
"It could also be classed as criminal damage as the cat is somebody's property. Ultimately, if the perpetrator was found, officers are likely to give them words of advice and find out why they are doing this to establish a motive."
It comes after police in south London continue to hunt for those responsible for a series of gruesome cat deaths. Dubbed the Croydon Cat Ripper, the killings have seen several cats mutilated, with some cases seeing heads and tails removed. It is still unknown if the attacks were carried out by a human.
Stroud District Council's Animal Welfare Service said of the recent incidents in the Cotswolds: "We have received a report from a member of public in France Lynch that their cat has returned home with a shaved patch on its side. They say that this isn't the first time it has happened as the cat returned home in November, December and three weeks ago with similar shaved patches.
"Whilst this isn't in itself harmful to the cat, it is of concern and I would urge any other cat owners in that area to be vigilant."
A spokesman from the RSPCA added: "Shaving a cat in this way could cause huge distress to both animal and owner. We would appeal for anyone who may have information about who is responsible for this to contact the RSPCA on 0300 123 4999 or to contact the police."