Among Brexit's numerous implications, London might have to relinquish its crown as the European Union's undisputed financial centre. Britain is yet to trigger Article 50 of the EU constitution, which would effectively rubber-stamp its intention to leave the bloc, but the pressing concern for worldwide lenders is to ensure they retain access to the European banking passport system.
This allows banks and other financial institutions authorised to operate in an EU country, or a state member of the European Economic Area (EEA), to conduct business across the union. Brussels has made clear that if the UK wants to retain access to the banking passport system, as well as to the single market, it has to commit to guarantee freedom of movement for EU nationals.
However, a number of 'Leave' campaigners and Theresa May, the favourite to succeed David Cameron as leader of the Conservative party and as Prime Minister, have publicly opposed the idea.
Banks, however, can not afford to wait for Britain and the EU to negotiate a deal and have already begun looking for suitable alternatives to London ahead of a potential move abroad.
Mark Yeandle, a director of the Z/Yen Group, a think-tank based in the City, explained to IBTimes UK that five main criteria have to be satisfied when researching the competitiveness of financial centres.
English-language facility, favourable regulatory environment, efficient transport infrastructure, office availability and a welcoming attitude to foreign workforce are essential. "A successful global centre needs all of them. It is no surprise that the leading financial centres - London, New York, Hong Kong, Singapore - are very successful cosmopolitan cities that welcome foreign talent," he said.
Paris, Frankfurt and Dublin have all emerged as possible destinations for London-based banks. In the last 25 years, the city over the Liffey has seen the number of employees in the financial services sector grow from virtually zero to approximately 30,000.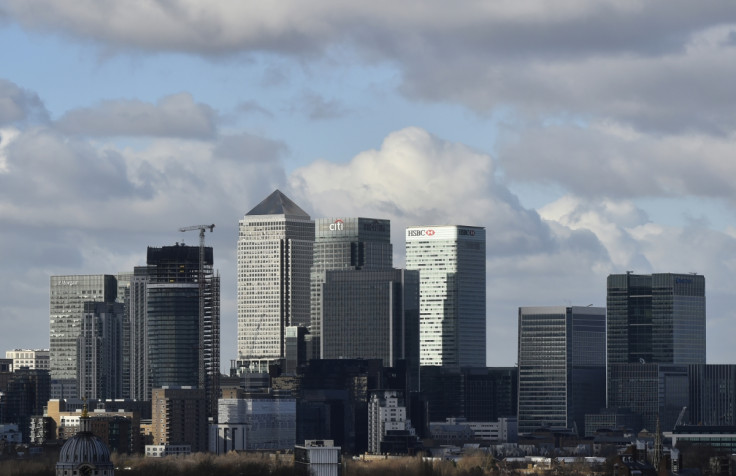 "Ireland has been performing strongly in international financial services [...] and only in recent months Credit Suisse announced a substantial new prime services operation in Dublin," IDA Ireland, the inward investment agency, explained. "Nationally, there has been a plethora of financial services companies investing in Ireland in the last 12 months."
The fact that Dublin, which was recently ranked 33rd in Mercer's Quality of Life Survey, ahead of Paris and London, and the UK capital share the same language, time zone and common law are obvious advantages. Ireland's 12.5% corporate tax rate has also proved very appealing with international firms.
Graeme McQueen of the Dublin Chamber of Commerce told IBTimes UK that "factors such as quality of life and the availability of world-class staff are two other big attractions."
However, while the advantages might be obvious, Dublin also shares some very familiar problems with London, such as a chronic housing shortage. "A shortage of housing and rising rents are two issues currently facing Dublin and require urgent attention from the government. Increased investment is also required in Dublin's public transport," said McQueen.
Dublin was recently ranked 46th in the latest Global Financial Centres Index (GFCI), which rates competitiveness within the sector, while London led the index.
Frankfurt and Paris came in 14th and 37th place respectively. However, the former's entire population is smaller than the number of people employed in financial services in London, while the latter's somewhat uncertain political and fiscal environment could be detrimental to its chances.
Still, Yeandle highlighted that replacing London is no easy task. "Dublin is a good city to be based in. Luxembourg and Zurich are both doing very well at the moment. All these have their attractions but none alone can compete with London."