Counterfeit drugs found in over 40% of samples in first of its kind study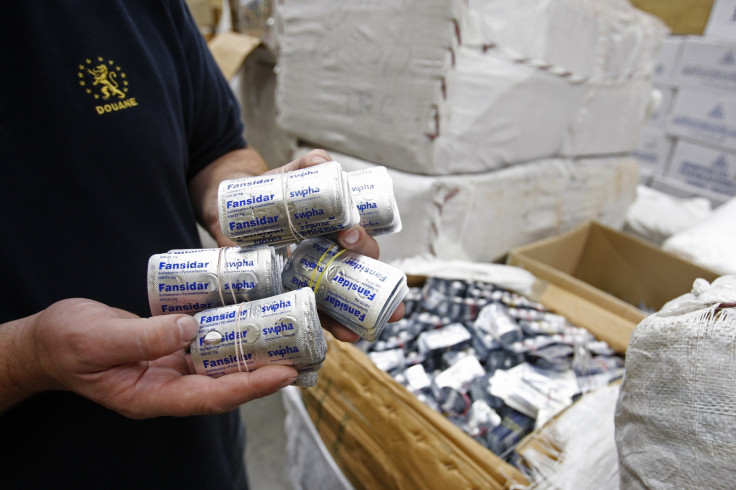 Poor quality medicines, especially in the less developed world, pose a real and urgent threat in the treatment of HIV/AIDS, malaria and tuberculosis, says a collection of articles.
Published online by The American Journal of Tropical Medicine and Hygiene, it highlights reports citing poor quality in 41% of specimens from global studies of about 17,000 drug samples.
Samples included anti-malarials, anti-tuberculosis medicines, antibiotics and anti-leishmaniasis drugs.
New methodologies like simple paper-based test cards are being developed to detect fake drugs at the point of purchase but need further testing before being deployed, the scientists say.
"The pandemic of falsified and substandard medicines is pervasive and underestimated, particularly in low- and middle-income countries where drug regulatory systems are weak or non-existent, as shown by field studies in the supplement," says Jim Herrington, co-editor of the supplement and director of the University of North Carolina's Gillings Global Gateway at Chapel Hill.
Substandard malaria drugs had led to an estimated 122,350 deaths in African children in 2013.
Policy interventions, including an international framework and the adoption of stricter national laws against drug counterfeiting, have been recommended.
The study comes at a time when Interpol highlighted the fake online medicine issue at an ongoing international conference on combating drug counterfeiting. Almost 96% of all online medicine sellers are believed to be unauthorised.
Worldwide sales of counterfeit medicine could exceed $75bn this year, reports The National from the UAE.
This is the first global study on drug quality, involving seven separate studies, mostly in low-resource settings, and included samples from public and private sources.
Seventeen articles are included in the special journal supplement "The Global Pandemic of Falsified Medicines: Laboratory and Field Innovations and Policy Perspectives".
"This problem continues to spread globally, creating an even greater challenge to cooperation among stakeholders, many with limited resources," noted the supplement's co-editor, Joel Breman, senior scientist emeritus at the National Institutes of Health's Fogarty International Center. "The need is urgent for collaboration among those with expertise in policy, science, technology, surveillance, epidemiology and logistics, in order to secure global supply chains."
Inactive, deadly combinations
Most fake drugs seized globally are those without active ingredients, followed by pills with incorrect quantities of active ingredients and those with wrong ingredients or fake packaging. Some have even shown high levels of impurities and contaminants, says WHO.
The USFDA had recently recovered 17,000 vials of an anaesthetic that turned out to be just tap water. In India, vials of the asthma drug bricanyl syrup were found to contain e-coli while 100 heart patients died in Pakistan in 2012 after taking counterfeit anti-hypertensive treatments.
Many counterfeit medicines have high profit margins and are difficult to detect.
High-cost cancer drugs and hypertension drugs have led to a boom in the fake drug market.
The problem of counterfeit drugs is known to exist in both developed and developing countries, according to the WHO. The true extent of the problem was not known as no global study had been carried out so far.
© Copyright IBTimes 2023. All rights reserved.