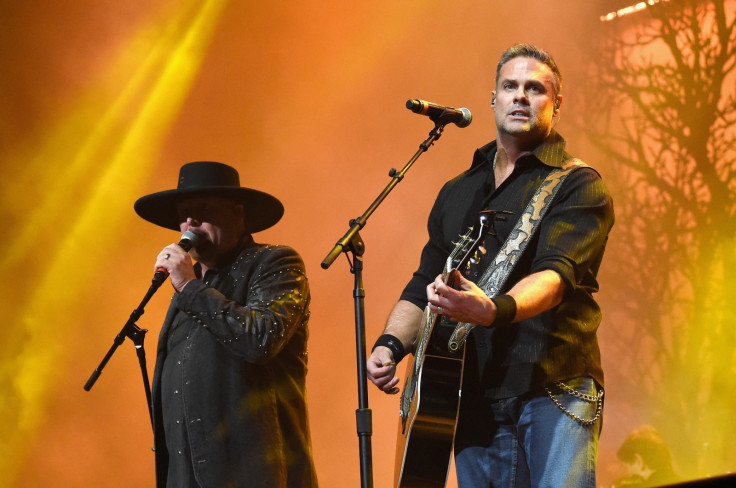 Country singer Troy Gentry has died in a helicopter crash in New Jersey, it has been reported.
The music star, who was part of the country duo Montgomery Gentry, was due to perform a concert at a resort in Medford on Friday (8 September).
According to Sky News, Medford Township police chief Richard Meder said police received a call about a helicopter that was "distressed."
The Federal Aviation Administration, who are investigating the incident, said the helicopter crashed into a wooded area while approaching Flying W Airport in Medford.
While emergency crews were able to remove the country star from the wreckage, he died on the way to the hospital.
The pilot died at the scene and crews were working to remove his body from the wreckage.
The death of the 50-year-old singer was reported to fans on the band's official website. A statement read: "It is with great sadness that we confirm that Troy Gentry, half of the popular country duo, Montgomery Gentry, was tragically killed in a helicopter crash which took place at approximately 1:00pm today in Medford, New Jersey.
"The duo was scheduled to perform tonight at the Flying W Airport & Resort in Medford. Troy Gentry was 50 years old."
The Country Music Association added: "We are deeply saddened by the passing of Troy Gentry of Montgomery Gentry. Our thoughts are with his family during this difficult time."
Gentry met Eddie Montgomery first met in Lexington, Kentucky and formed a group in 1999.
Montgomery Gentry had success on the country charts and country radio in the 2000s, scoring number one hits with Roll With Me, Back When I Knew It All, Lucky Man, Something to Be Proud Of and If You Ever Stop Loving Me.
My Town by Montgomery Gentry famously featured on Barack Obama's re-election campaign playlist in 2012.
Fans and friends of the country singer have expressed shock at the news of his tragic death which came as music fans were mourning the passing of Don Williams, who died after a short illness.
Country music stars have been paying tribute to both singers describing it as 'a sad day for country music'.