Country music icon Merle Haggard has died at his home in California, aged 79. The Grammy award winning singer succumbed to pneumonia on his birthday, his manager Frank Hull confirmed to the Associated Press.
Haggard was born in Oildale, California, to Oklahoma immigrants who migrated west during the Great Depression. His father died when he was nine years old and as a young man Haggard was involved in petty crime, spending much of his teen years in reform schools.
In 1957, Haggard and a friend attempted to rob a café and he was sentenced to five years in San Quentin State Prison. Inspired by Lefty Frizzell and Johnny Cash who performed for the inmates, on his release in 1960 he vowed to turn away from a life of crime. Finding salvation in music, he quickly gained a reputation in the Bakersfield area as a singer and instrumentalist.
Dubbed "the Poet of the Common Man," his music reflected his early roots, capturing the American condition in his stories of the destitute, the working class, the outlaw and the heartbroken.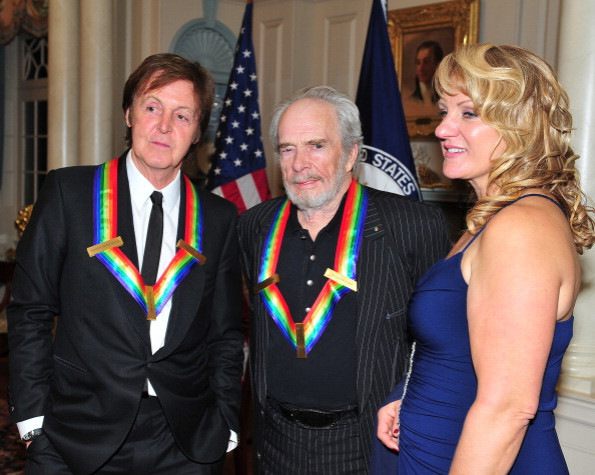 In a career spanning over 40 years he recorded dozens of albums and had 38 Number One country hits. His first Number One hit was 1966's "I Am a Lonesome Fugitive," followed by 1967's "Branded Man," 1968's "The Legend of Bonnie and Clyde" and 1968's "Sing Me Back Home" and "Okie From Muskogee." In total, he wrote over 100 songs with his longtime recording and touring band, the Strangers, many of which have been recorded by the likes of Dolly Parton and The Byrds.
As well as three Grammy Awards he won dozens of county music awards throughout his career. Haggard won the Academy of Country Music's Top Male Vocalist award four years in a row, and was named Entertainer of the Year in 1970.
In 1972, Ronald Reagan, then Governor of California, pardoned Haggard for the attempted burglary charge that saw him serve time in San Quentin. A decade later, Haggard would perform at the White House. Reagan called Merle Haggard's music "the heart and soul of America."
In recognition of his accomplishments he was inducted into the Country Music Hall of Fame in 1994. In 2010, Haggard was among several artists, including Sir Paul McCartney, to be honoured at the White House by President Barack Obama at the annual Kennedy Center Honors.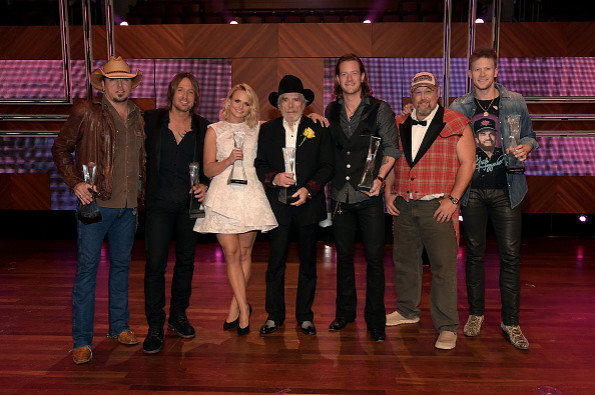 Haggard never stopped touring. In the nineties, he summed up his career as "a thirty-five-year bus ride. He was still performing through to 2015, with his last tour spanning 20 venues.
Haggard was married five times. In 1993, Haggard married Theresa Ann Lane. They married in 1993, had two children and remained married until Haggard's death. He died at his home in California. No cause of death has been disclosed at this stage. As news of his death broke on Wednesday evening (6 April), tributes flooded in from fans and friends in the music industry.