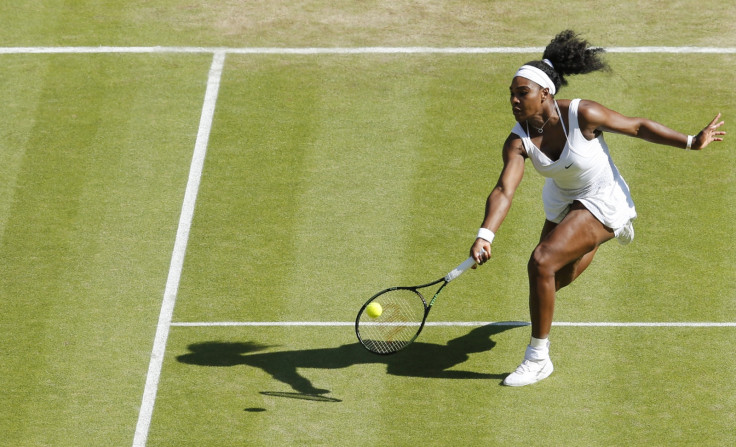 Right next to their rackets, balls, socks and sweatbands, tennis players and their coaches are now packing a decidedly more high-tech piece of sports equipment - an iPad updated with live performance analytics every 15 seconds.
Used for the first time at the Women's Tennis Association Bank of the West Classic, held in Palo Alto, California, the new technology is provided by SAP and for the first time gives players and coaches access to real-time performance data during live matches. Coaches can give their players advice for 90 seconds during each set.
Updated four times every minute, SAP Tennis Analytics provides side-by-side comparisons of a full list of match stats for both players, scoring data, each player's success rate in winning a game while serving, and the number of break points saved. Also tracked are serve direction and placement on the court, contact point for returning a serve, and placement of rally shots.
Stacey Allaster, CEO and chairman of the WTA said SAP's analytics tool is "a game-changer that will not only enhance our athletes' preparation and performance but also the fans' experience when watching women's tennis."
Speaking to a group of journalists, including IBTimes UK, at the Bank of the West Classic, Allaster added that the coaching technology is part of the WTA's dreams to "be the most inspirational and exciting sports entertainment experience on earth." She went on to say the future of the sport will be about using data and technology to provide a more entertaining experience for fans, whether they are in the court or watching at home.
Data
The analytics system uses SAP's Hana cloud computing platform to collect, catalogue and store data from every WTA match that takes place each year; this means 50 tournaments in 33 countries and totals 3,300 games annually. Hana already has data from 25,000 matches, and all of this can be downloaded and analysed by players and their coaches.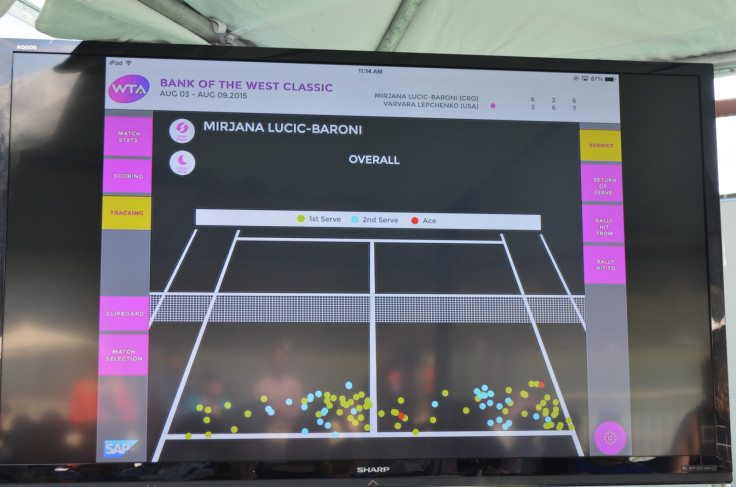 On-court coaching was introduced by the WTA in 2008 and it lets coaches give their players feedback and tips on their game. Such coaching - and the use of technology like this - is prohibited from both the men's game, and all Grand Slam competitions, like Wimbledon; however, SAP can provide predictions based on algorithms created from the data already collected. On-court coaching is voluntary within the WTA, but the general consensus among players and coaches alike is that technologies like this are welcome additions to the game.
How it works
The app runs on a set of 15 iPad Air 2s handed out to coaches by SAP. This is enough to cover every court, plus spares in case of technical issues. Battery life of an iPad running the app constantly with full screen brightness is five hours, so WTA provides portable charges to double this, plus a charging area to recharge the tablets each night. The app may not be the most attractive, but this is intentional, says SAP, as the bright colours help make it readable in direct sunlight. 3D-printed cases are used to make the iPads easier to hold and to stop them overheating.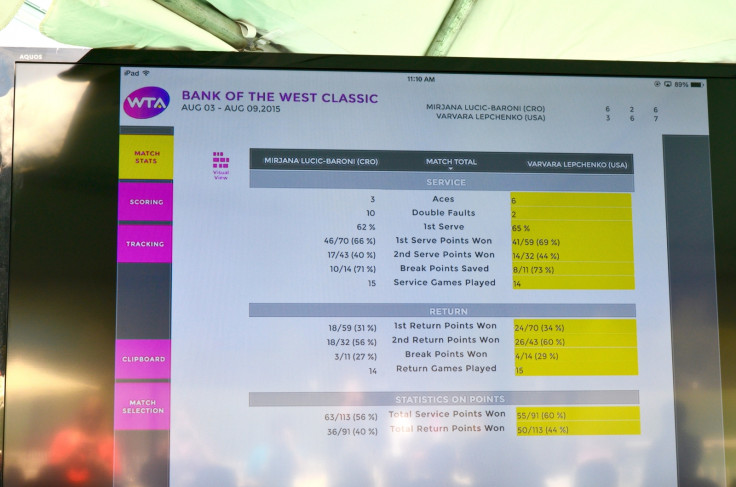 Data is fed from the court to SAP's Hana cloud platform, then back down to the court-side iPads, which update every 15 seconds to give coaches a near-realtime view of their player's performance, and the performance of their opponent. Hawk-Eye cameras, where available, are also used to feed data into the app.
The app is already packed with instant stats and feeds, but much more could be offered. Jenni Lewis, head of global sponsorships technology at SAP, said: "We have taken great steps to do this slowly so the player community is ready for it. We could have delivered 50 stats from day one but we didn't want to confuse everyone." The app can be programmed by coaches before the match begins to show data relevant to them and how they want their player's performance to improve.
Angelique Kerber, world number 14, said during a panel discussion: "[My coach] is very excited that this has come out, I'm really looking forward to it and it's a big step to the future. I have decided to use it ... because it helps my game and can help turn around the match if I'm struggling."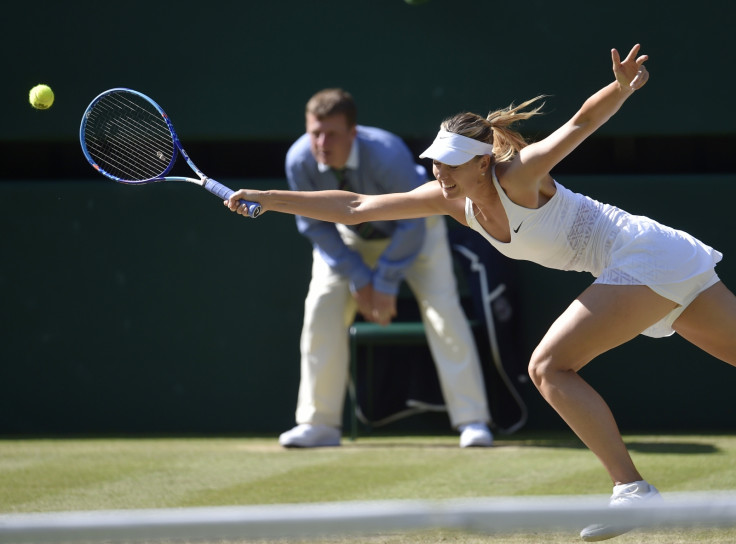 Lindsay Davenport, former world number one, broadcaster and now coach, also backs the introduction of new technology into a traditionally analogue sport. "It's good for giving tips about the opponent and what their strategies will be. We can see what her opponent's best return is. Televised coaching visits will also get better and give more insight into the player/coach relationship."
Sharing data with the fans
As much as SAP's coaching technology will help players, the system is equally beneficial to broadcasters and fans watching from home. Allaster said: "Sharing data with fans is a key part of the vision for us longterm. This data will dial up the competitiveness of the matches." But there is not yet a timeframe for when the data will be delivered to fans, or how; answering claims that fans already look at their screens more than the game in front of them, Allaster said the new tech will become part of the experience and the WTA is "looking at finding the right mix" between watching live action and looking at a screen.
Open to all
Although plans for broadcasting data from SAP haven't yet been finalised, the system is now up and running for WTA players, and it's a level playing field for all. Davenport said: "The hope is that every player, if you're ranked 80 or two, will benefit. Some will want tactics, some will want [to analyse] power and movement. If it's available to all players, that's the big thing, not just show courts. It will be a big benefit to all players."