A French firm has created a rather unusual electric vehicle with independent suspension that is able to tilt and stay upright at a wide range of degrees and remain upright even on extremely steep and uneven slopes and terrain.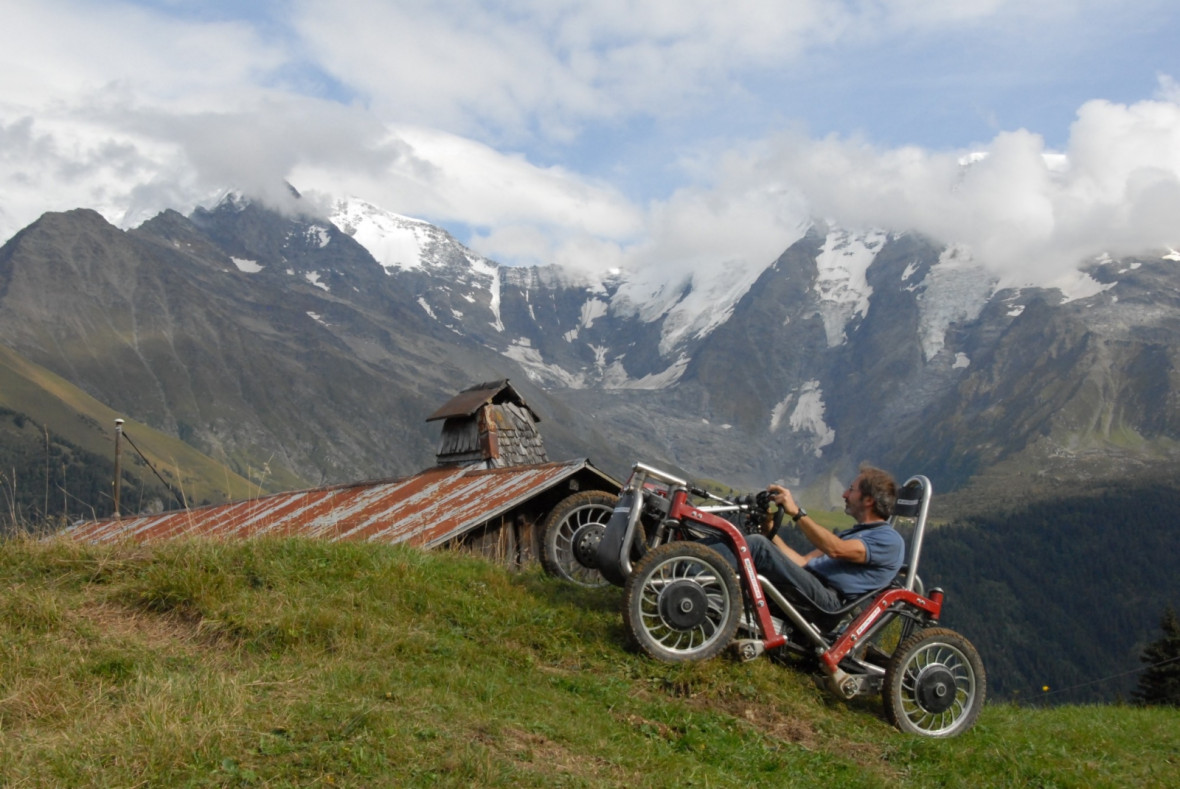 The Swincar E-Spider is the brainchild of Pascal Rambaud, Jerome Arsac and Thierry James, who all have an interest in motor racing and inventing. The vehicle has two axles, offering a four-wheel drivetrain, but each wheel has separate suspension powered by 1.5kW electric motors.
This unique suspension and chassis of the vehicle allows the wheels to tilt and turn, sometimes at a higher incline than the back or front wheels, to drive over a 50% gradient and keep dynamic stability on slopes that are a 70% gradient. This is achieved by creating a pendulum motion that uses centripetal force to transfer the weight of the vehicle as it turns.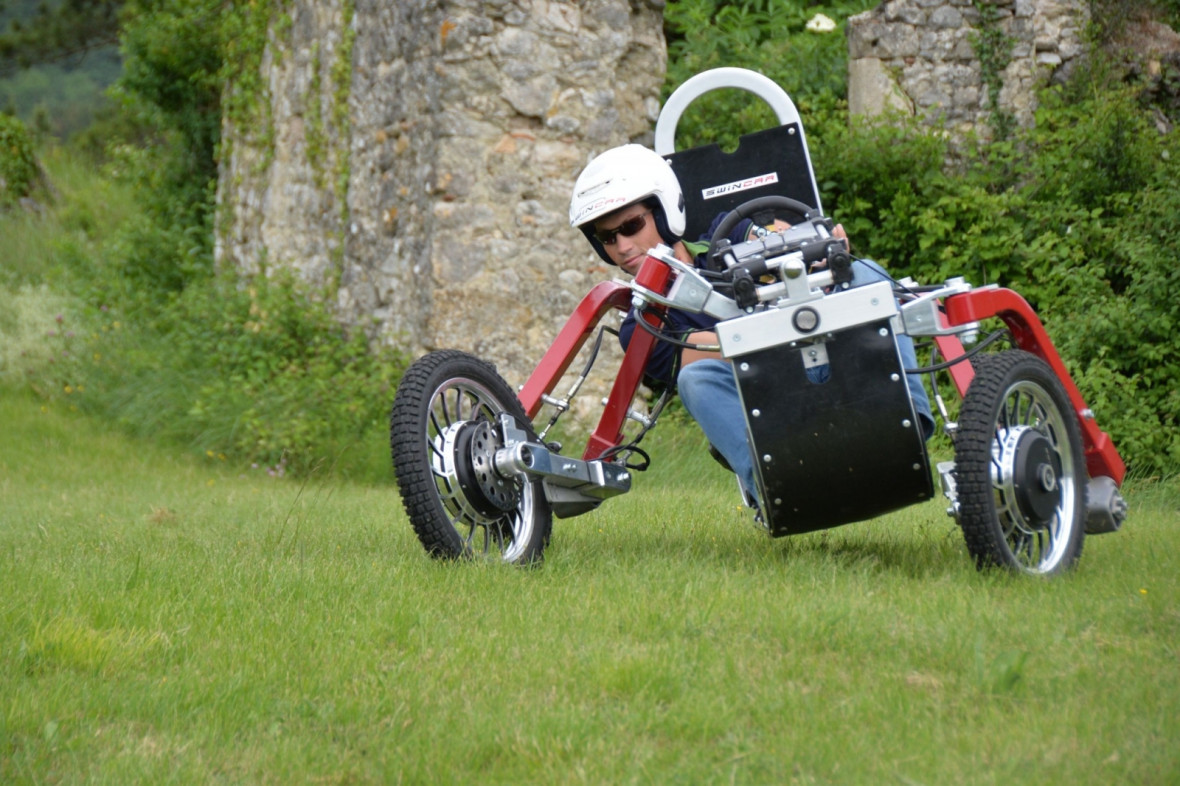 The vehicle is made from aluminium and measures 1.95m x 1.2m x 1.3m. Without a passenger in it, it weighs 140kg, and it is powered by two 4kWh Lithium-ion batteries.
The inventors have been working on the car for more than eight years and along the way they have won several innovation awards for the design of the Swincar and its potential benefits to mountain tourism.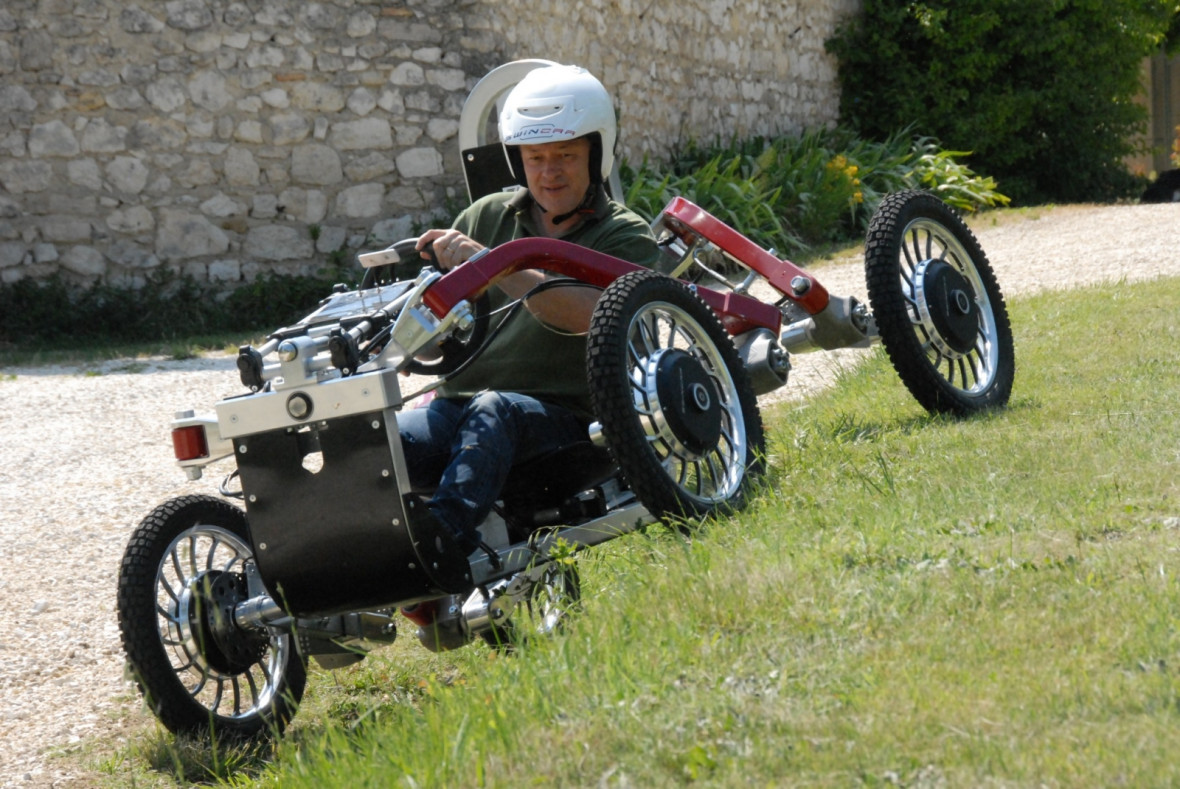 The inventors think that the Swincar would be ideal for driving over snow and could be used in rescue operations by emergency responders and the military, since it offers all-road access, is light and is easy to set up and disassemble.
The vehicle could also be a green alternative to cars used for recreational purposes and the firm hopes to create a version of the vehicle with joystick control for disabled people, as well as one for two passengers to ride together.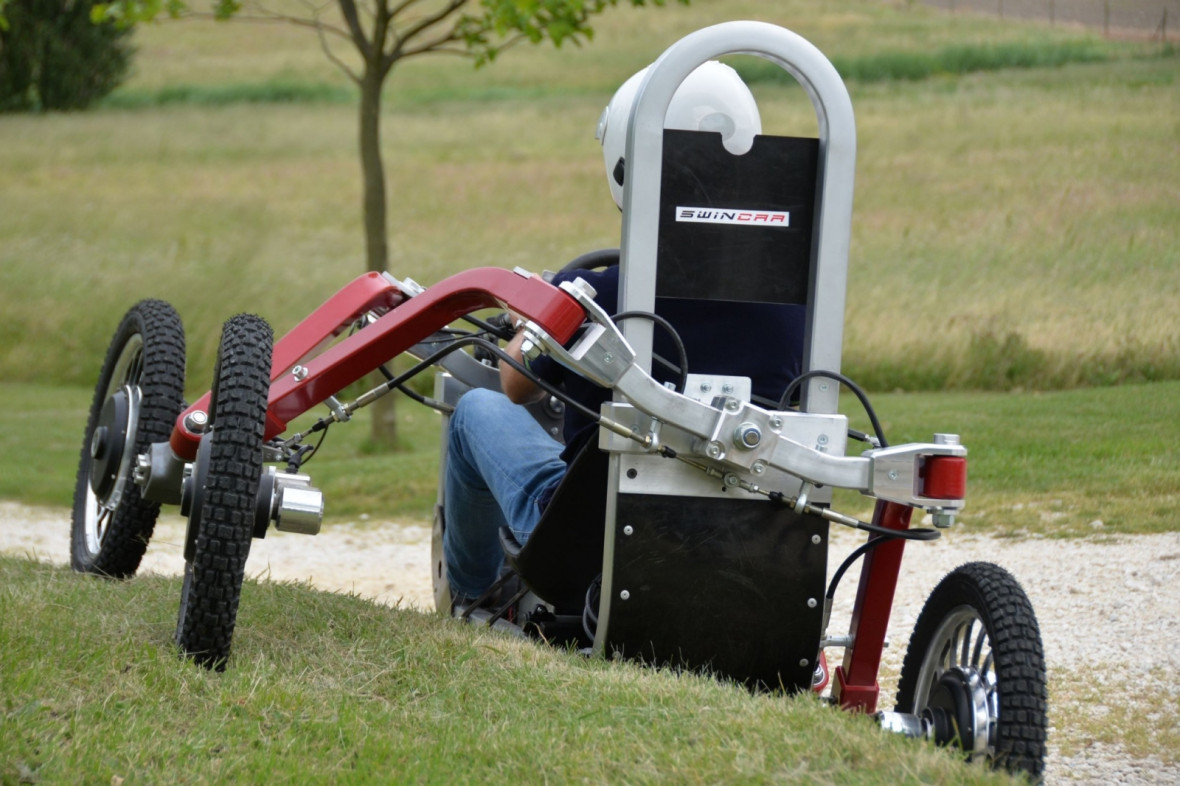 They hope to make the Swincar commercially available by the end of 2015 and are now looking for investors, distributors and industrial partners to join their efforts.