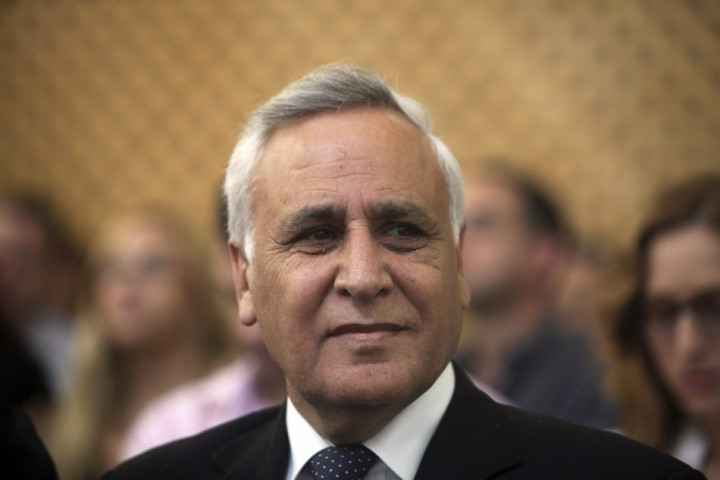 In what the Israeli newspaper Haaretz has billed "a shining page... in the history of Israeli democracy," Moshe Katsav has lost an appeal against a seven-year jail term in a unanimous ruling by the Supreme Court.
The 65-year-old former president was convicted in December last year of raping a former aide while serving as a minister and sexually harassing two other female employees during his time in office.
He resigned as president of the Jewish state in 2007.
"He misused his high position and defiled the bodies and dignity of [the women]," said the three-judge panel. "He fell from dizzying heights to a deep abyss."
Katsav, who vehemently denies the charges and claims to be the victim of a plot, will begin serving his sentence on Dec. 7.
He will be the first former Israeli head of state to be jailed.
Women's groups have welcomed the ruling, saying that allegations of sexual harassment are too often ignored or overlooked.
"The ruling of the Supreme Court reaffirms that everybody in Israel is equal before the law. Presidents and dignitaries must be held to account for their actions," prosecution lawyer Naomi Granot said after the verdict.
"It's hard to exaggerate the importance of the verdict," said an editorial in Haaretz, "In their clear, unequivocal ruling, the justices... dispelled the verbal fog through which Katsav's attorneys had tried to blur the gravity of the offense and undermine the legal and moral basis for his conviction. A shining page was recorded yesterday in the history of Israeli democracy, one that bolsters the status of women and the value of equality before the law."