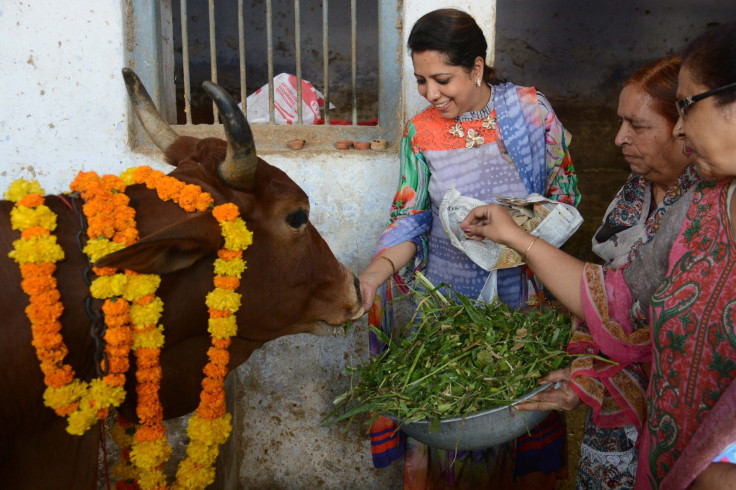 The government of an Indian state has announced that slaughtering cows and transporting beef will soon carry a life sentence, the harshest penalty for killing the animal revered by Hindus.
People who kill the holy animal in Gujarat, India's westernmost state, will spend the rest of their life in prison, according to the state minister.
In Gujarat slaughtering cows currently carries a fine of Rs50,000 (£622) and up to seven years in prison. A new bill which will be introduced next week aims to increase the penalty to life imprisonment.
"People found involved in cow-slaughtering as well transportation of beef will be punished with life imprisonment," Gujarat's chief minister Vijay Rupani announced at a Hindu social gathering.
"Their vehicles too will be seized permanently," he added.
When Indian Prime Minister Narendra Modi served as Gujarat's chief minister in 2011, the Animal Preservation (Amendment) Act was passed, imposing a complete ban on killing cows. Modi has long championed a complete ban on beef consumption and vowed to outlaw it when he was elected as Gujarat's minister.
"We fought the case till the Supreme Court to bring a law in Gujarat to save cows. Now, we want to make this law more strict," Rupani said.