Indian Prime Minister Narendra Modi was "overjoyed" on Saturday (11 March) as his political outfit the Bharatiya Janata Party (BJP) emerged victorious in the assembly election of the country's most populous state of Uttar Pradesh (UP).
The landslide win in UP against the incumbent Samajwadi Party and its coalition ally, the Congress Party, comes as a surprise for many political pundits as some of them had expected Modi's November 2016 demonetisation move that banned high value notes — amounting to 86% of India's currency — would hamper the prospects of the party in the state.
According to the latest data available on the Election Commission of India's website, Modi's BJP is leading in 309 seats in UP's 403-member assembly. This if confirmed by results will be the biggest majority scored by any political party in the state since 1980.
Counting figures also showed that the BJP is set to win the northern state of Uttarakhand.
However, the Congress party is leading in Punjab and Manipur states.
In the western state of Goa both the parties were going neck and neck, according to figures available at the time of writing.
The prime minister took to Twitter to express his happiness and wrote: "Gratitude to the people of India for the continued faith, support and affection for the BJP. This is very humbling & overwhelming."
He added: "Am overjoyed that BJP has received unprecedented support from all sections of society. Huge support from the youth is gladdening."
"This is a victory for Prime Minister Narendra Modi's corruption-free administration and welfare measures for the poor," Modi's campaign manager, Amit Shah, said in a tweet.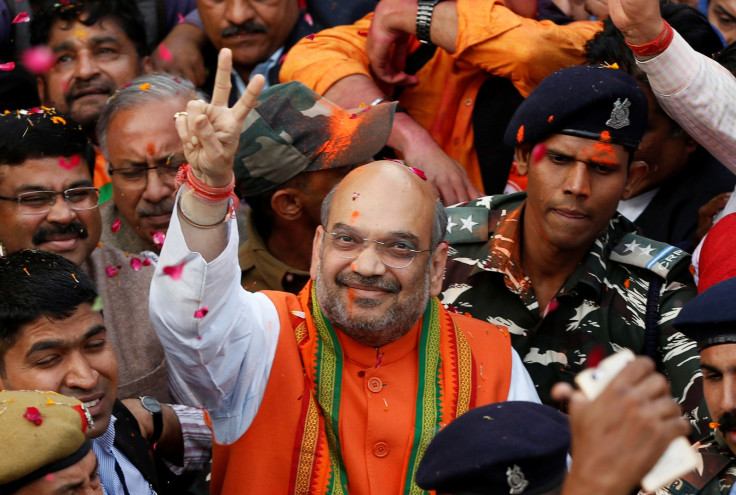 The results assume significance as the defeat of opposition parties would mean they will have very little scope in the upper house of parliament or the Rajya Sabha at the centre to block Modi's reform measures. While the composition of the upper house will not change immediately, the long-term trend favours Modi's party.