Cardiff City want to sign Craig Bellamy from Liverpool for the new season, according to chief executive Alan Whiteley.
Bellamy scored six goals in the Premier League last season, in the first year of his second spell back at the club following time at West Ham United, Manchester City and Cardiff.
The Wales international spent a year-long loan spell at the Cardiff City Stadium in the 2010/11 season, and according to the Welsh-based club, they would be open to a return for the local boy.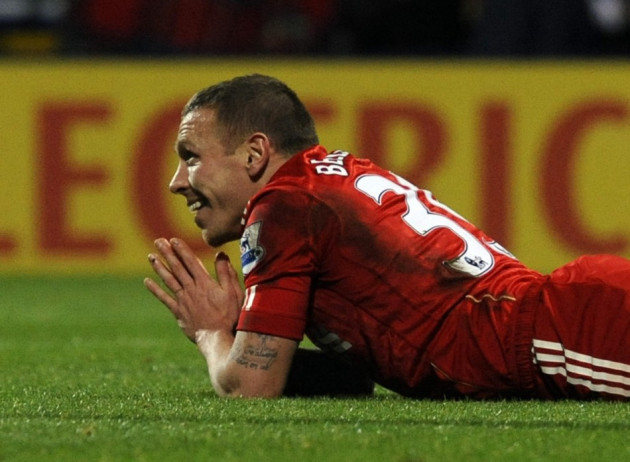 "We would love to have Craig back," Whiteley said. "But he is a Liverpool player and until Liverpool and Craig decide what they are going to do, there are conversations that we can't even have at the moment.
"We don't know how it is going to pan out and it is for Craig and Liverpool to decide what they are going to do first.
"But if Craig decides he is going to leave Liverpool and Liverpool are prepared to let him go, then clearly we'd love to talk to him."
The 32 year old was one of seven new recruits during last summer's transfer window, and endured sporadic success, amid the failings of Jordan Henderson, Charlie Adam and Stewart Downing.
He was employed often on the left-hand side of The Reds' attack, with the onus on linking up with Luis Suarez, who was regularly preferred alone up front ahead of Andy Carroll.
However, after being signed during Kenny Dalglish's reign at the club, Bellamy's future is uncertain with new manager Brendan Rodgers set to assess his squad upon their return from the European Championship.
Rodgers has already allowed Dirk Kuyt to join Fenerbache, but has requested Joe Cole to return to Anfield following his loan spell with Lille.
With Cardiff having undergone a recent rebranding, which has included changing the club's home strip from blue to red and introducing a dragon to their emblem, the signing of Bellamy could work as a sweetener for those fans disillusioned by their Malaysian owners.
Manager Malky Mackay is expected to be handed substantial funds ahead of the new season, as Cardiff look to reach the top flight for the first time since 1962.