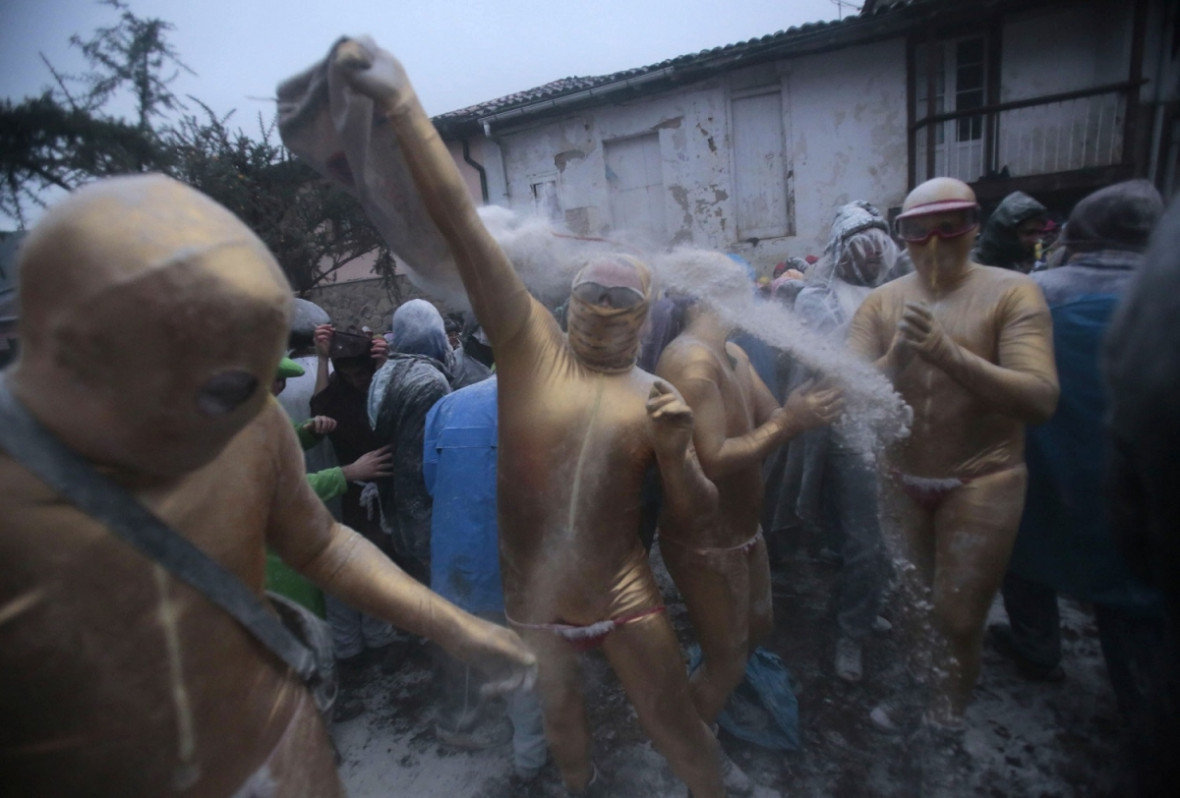 Other places just put their clocks forward, but the village of Laza in north-west Spain has a unique way of welcoming the spring.
For the annual Entroido festival, locals don bizarre costumes and parade through the streets throwing flour at one another.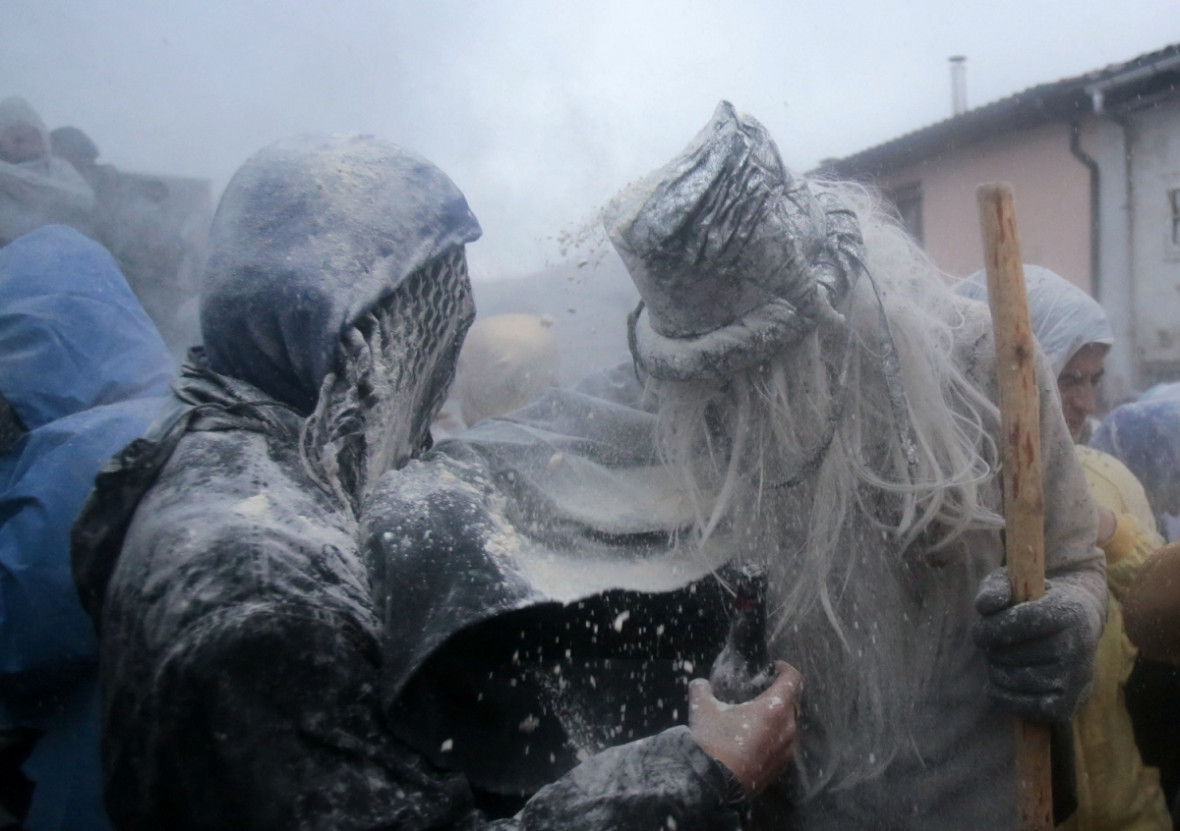 The festival, which began on 3 March, ends this weekend. Its other highlights include a torchlit parade through the centre of the village during which people in upper storeys throw dirt at the people below.
The end of Entroido is, of course, signalled by the funeral pyre of a giant sardine.
Frankly, it is, as you can see from this small selection of images, all a bit mystifying.