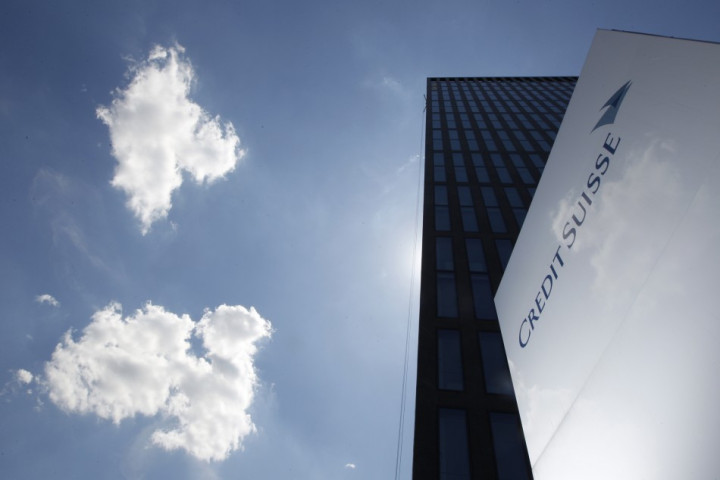 Credit Suisse is under investigation by US federal and state regulators and is being sued by three credit unions in relation to the underwriting and sales of certain derivatives that are largely to blame for the onset of the credit crisis in August 2007.
The US credit union regulator, the National Credit Union Administration (NCUA) filed a lawsuit to the federal court in Kansas City, Kansas, on behalf of three of its member groups.
NCUA says in a statement that US Central Federal Credit Union, Western Corporate Federal Credit Union and Southwest Corporate Federal Credit Union paid more than $715m for mortgage backed securities (MBS) and were led to believe that there was little chance that they would lose all their money.
At the beginning of September, the NCUA announced it is suing another Swiss bank UBS for improper sales of $1.1bn in faulty MBS that contributed to failure of US Central Federal Credit Union and Western Corporate Federal Credit Union.
"The strength of our entire financial system relies on trust and accountability," says Debbie Matz, Chairman of the NCUA Board. "UBS Securities violated this trust, which contributed to the collapse of two corporate credit unions and the resulting crisis in the credit union industry."
So far, seven other investment banks have been sued by the NCUA as it looks to recoup losses from investments sold to credit unions. This includes similar lawsuits against Goldman Sachs, JP Morgan, RBS, Wachovia and Wells Fargo.
Meanwhile, Credit Suisse is also under investigation by US federal and state regulators, according to a Reuters report.
The Department of Justice (DoJ) and the New York Attorney General Eric Schneiderman, who is currently also investigating a number of banks for their roles in the Libor fixing scandal, have launched a probe into the Swiss bank's MBS sales and how the products were packaged to customers.
Schneiderman is a co-chair of the Residential Mortgage-Backed Securities Working Group, which was formed by President Barack Obama to investigate the sale of risky mortgages that led to the credit crisis over 5 years ago.
President Obama the creation of the group was in order to "hold accountable those who broke the law and to help turn the page on an era of recklessness."
In similar cases, Schneiderman filed a civil fraud case against JPMorgan at the beginning of this week, over MBS that originated and was sold by Bear Stearns for a "systematic abandonment of underwriting guidelines."
The sources cited by Reuters did not reveal the details of the Credit Suisse investigation of Credit Suisse but looking at the credit union lawsuits and other lawsuits by pension funds, the filings show that the groups are suing for being mis-led.
According to a lawsuit by Assured Guarantee Municipal Corp, Credit Suisse securitized some $128.5bn in residential mortgage loans starting in 2004.
Credit Suisse declined to comment on the contents of this report.