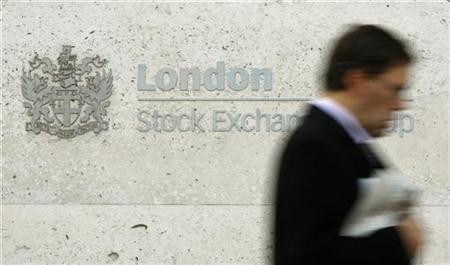 British house builder Crest Nicholson which went private in 2007 is planning to list its shares on the London Stock Exchange in order to take advantage of "gradual recovery" in the UK housing market.
The company expects £50m (€60m, $79m) proceeds from its initial public offering (IPO), which will be used to repay debt.
Following the IPO, Crest Nicholson will have a valuation of £500m even at the lower end of the possible price range.
The company is now majority owned by US distressed investment fund Varde Partners. Varde Partners and Deutsche Bank will sell some of their existing shares in the IPO, which is expected to be completed in February. The free float would be a minimum of 35 percent of the issued share capital.
"Crest Nicholson has a long and successful history as a public company and today we have announced our intention to return to the stock market. We have a robust balance sheet, a valuable land bank, and a management team that has experienced the best and worst of the housebuilding cycle," CEO Stephen Stone said in a statement.
"The housing market is entering a period of gradual recovery and with our emphasis on the South of England, including London, and the continued support for the new homes market from Government, we are well positioned to generate value for shareholders."
Earlier, a research report by property website Righmove said that the UK home prices rose 0.2 percent month-on-month and 2.4 percent year-on-year in January. The property dealer also expects investments in the sector to increase over the next 12 months due to improving market sentiment.
Crest Nicholson, which has a history of about 50 years, had traded on the LSE between 1968 and 2007, when it was taken private by Scottish entrepreneur Tom Hunter and mortgage lender HBOS amid the global financial crisis.
The company separately reported that it had returned to profit for the year to October 2012. Profit before tax for the year amounted to £62m, compared to a £27m loss a year ago. Revenue rose 28 percent to £408m.
Housing completions were up 24 percent to 1,882 and Crest expects to return volumes to around 2,500 homes a year within three to four years. The average selling price was up 3 percent to £230,000 in the period.
At the end of October, the company had a short term land bank comprising of 16,959 plots on 72 sites with an estimated gross development value of £3.9bn. The land bank is more than 95 percent focused on the south of England.