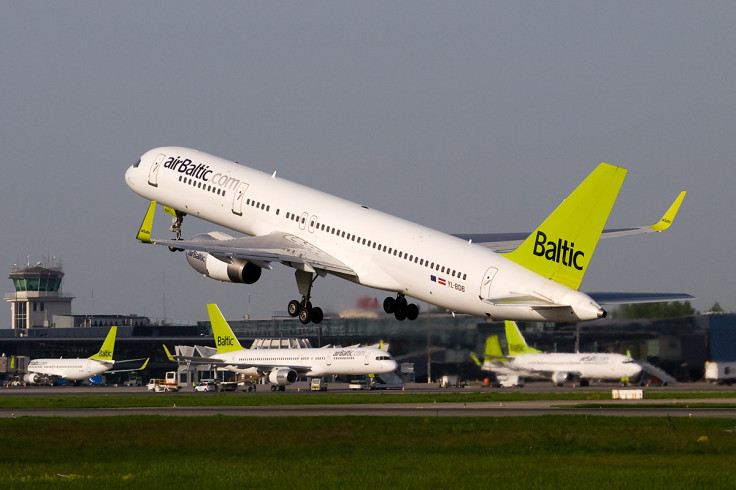 A Latvian Air Baltic pilot and three crew members were taken off a Greece-bound passenger plane for failing a breathalyser test.
"Results of the breathalyser tests confirmed that four of the five crew members... were above the legal alcohol limit of 0.2 promille," Romerike police prosecutor Edith Ek Sorensen told AFP.
On Saturday (8 August) two stewardesses, the co-pilot and pilot were taken into police custody and taken to hospital to confirm the breathalyser tests.
Police acted on a tip-off from an anonymous caller around 4am (0200 GMT), according to police prosecutor Sorenson.
"We got a tip that we should make a routine check and chose to do so. The alcohol test showed above 0.2 promiles, and was taken inside the plane," said Romerike Police District Operations Officer Thorleif Skovereng.
If found guilty, the four Latvians could receive sentences of up to two years in prison.
Sorensen refused to comment on the flight's destination, but Norwegian daily Dagbladet said it was a tour group flight operated by the Norwegian group Startour headed for Chania, Greece, with 109 passengers on board.
Passengers were initially told the pilot was "unwell" according to the Dagbladet report and faced a long delay despite the fact their luggage had already been loaded onto the plane.
Another Air Baltic crew had to be dispatched to replace the inebriated crew.
"I did not think that they had been drinking or were not sober... but I noticed one of them looked very happy," said passenger Helena Therese Langeland.
"It is surprising that people who have such huge responsibility in their jobs, don't take it seriously and have so little professionalism," she added.
Air Baltic spokesman Janis Vanags said the company operated a "zero tolerance" policy with regard to alcohol.
"Zero tolerance means no alcohol," Vanags said, "It's very straightforward - safety is our number one priority."
"There has been an initial test and that is being followed up with more detailed tests. When we have the results we will take appropriate action. I apologise to all customers who have been affected by this incident," Vanags said.