Crisis for Angela Merkel: Germany plunged into political chaos as snap elections expected
It is the first time in the post-war era that coalition talks have failed to produce a government.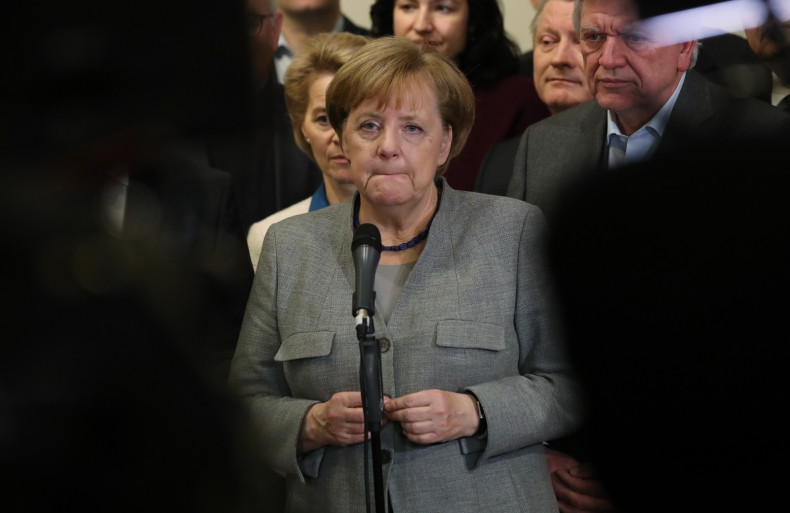 For the first time in her 12 years as chancellor, Angela Merkel's future as the leader of Germany looks in doubt after talks to form a government collapsed, paving the way for unprecedented snap elections.
It would be the first occasion since the post-war era that Germany has been forced to go the ballot boxes for a second time.
In September's federal elections, Merkel's centre-right CDU comfortably emerged as the largest party in the Bundestag, but returned 65 fewer MPs than in 2013.
Her main opposition, the centre-left SPD, who are lead by the former European Parliament president Martin Schulz also saw heavy losses.
The far-right AfD became the third largest party, taking 94 seats as part of a backlash against the introduction of around a million migrants to Germany over the past few years.
Coalition talks between Merkel's CDU, the centrist FDP and the Greens had been ongoing for several weeks, but ended on Sunday evening when the FDP pulled out.
Merkel met with German president Frank-Walter Steinmeier on Monday morning (20 November) to discuss the ongoing political stalemate.
Speaking from the official presidential residency, the Bellevue Palace, Steinmeier said that no decisions had been made and that he would be speaking to chairpersons of all political parties and heads of all constitutional bodies in a bid to resolve the constitutional crisis.
The words are possibly aimed at the FDP after suggestions in the German press that they had no intended on forming any coalition with the CDU int the first place.
If no agreement is reached, fresh elections will be announced, but even this process can take several weeks due to laws brought in after the Second World War.
Speaking on Monday evening, Merkel said that she saw "no reason to resign" and that she preferred the option of new elections to that of forming a minority government.
If new elections take place, it will be the fifth for the veteran leader who has been leader of her party since 2000.
Europe, which has relied on a stable German government and economy for much of the past 10 years, will be watching closely as the largest economy in Europe stumbles into a shock second election.
Reacting to the unfolding crisis, the Euro dropped with the Pound rising as European markets wobbled.
Officials in Westminster will be watching events closely too. Merkel's word remains the most influential in Europe, and with Brexit talks facing an uncertain future, chaos in Germany is the last thing that Theresa May needs.