Real Madrid forward Cristiano Ronaldo will end his career at the Santiago Bernabeu, according to his agent.
Speculation over the future of Real's all-time record goal scorer has intensified in recent months, with Paris Saint-Germain and former club Manchester United mooted as potential transfer destinations.
While Ronaldo, 30, has repeatedly stated that he is happy in the Spanish capital, he has not completely ruled out joining another club in the future. However, his agent Jorge Mendes insisted that Real will be Ronaldo's last club and predicted the Portugal international to play well into his late-30s.
"He's the best player of all-time. And I am sure that he will play the next four, five, six, seven years at Real Madrid; he will end his career there," Mendes was quoted as saying by the Daily Mail.
"He's happy with Los Blancos; he'll hang up his boots when he's 40."
'Future undecided'
Ronaldo said earlier in December that he could not rule out joining one of United's rivals in the Premier League if he ever decided to leave Spain.
"There are things that you kind of already have an idea, that to play one day for Barcelona would be almost impossible, or to play for another English club other than Manchester, it's very complicated," he told the Associated Press news agency.
"But that's not 100% guaranteed. As I said before, there are no certainties in football."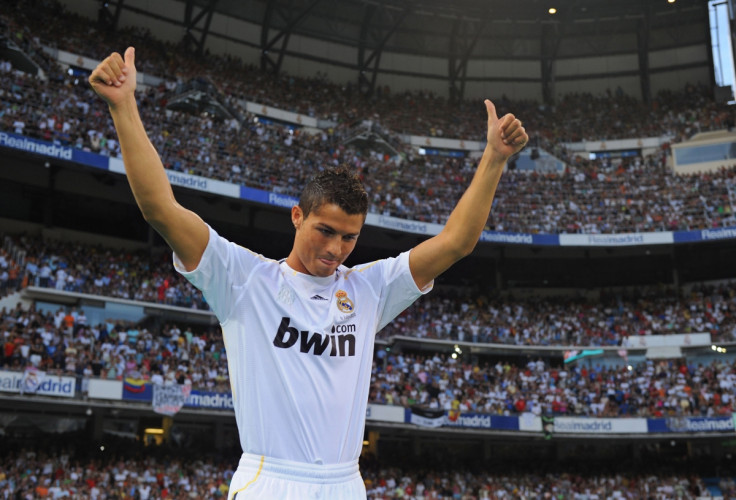 The former United star added: "I may end my career here with Real Madrid. I'm just being honest. I don't know what's going to happen tomorrow. If I were 75% certain, I would say so, it wouldn't be a problem. But I have no idea.
"When it's closer to ending my contract I'm going to have to make decisions, whether it's staying at Real Madrid or going to another club or ending my career in a few years." The former Sporting Lisbon player has a contract with Real until the summer of 2018.