Cristiano Ronaldo says he cannot completely rule out the possibility of joining Real Madrid's bitter rivals Barcelona in the future. But the Portugal star admitted that it would be "almost impossible" for such a transfer to happen.
Ronaldo, who overtook Raul to become Real's record goal scorer in October, has consistently hinted at leaving the Santiago Bernabeu in the not-too-distant future, with former club Manchester United and Paris Saint-Germain mooted as possible destinations.
The 30-year-old also did not rule out joining one of United's rivals in England. "There are things that you kind of already have an idea, that to play one day for Barcelona would be almost impossible, or to play for another English club other than Manchester, it's very complicated," Ronaldo told the Associated Press news agency.
"But that's not 100% guaranteed. As I said before, there are no certainties in football."
'Not worried about future'
The three-time Ballon d'Or winner insisted that he was happy in the Spanish capital for the time being but reiterated that no one can predict the future. "Everything is open, all leagues," he said.
"I may end my career here with Real Madrid. I'm just being honest. I don't know what's going to happen tomorrow. If I were 75% certain, I would say so, it wouldn't be a problem. But I have no idea."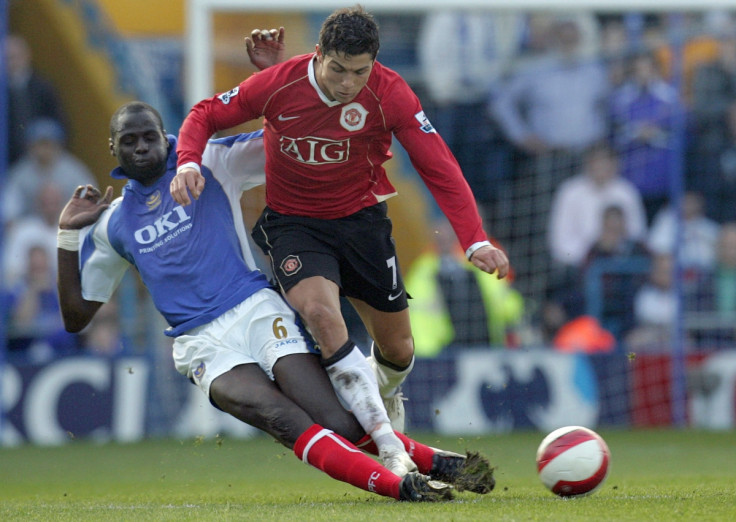 The Portugal captain added: "When it's closer to ending my contract I'm going to have to make decisions, whether it's staying at Real Madrid or going to another club or ending my career in a few years.
"It's normal. That's why I'm not worried, because I know that everything has a beginning and everything has an end. I'm ready for that. I'm ready to stay at Real Madrid, to leave, to end my career when it's time. It's part of my job."
Manchester United manager Louis van Gaal declared in the summer that he would "love" to manage Ronaldo at Old Trafford but acknowledged that there was little realistic chance of Real selling their star man.
The former Sporting Lisbon player has a contract with Real until the summer of 2018.