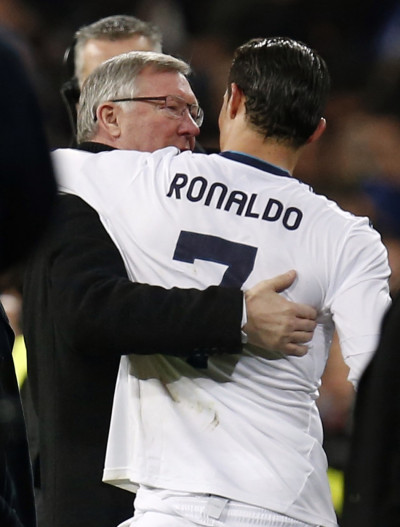 If reports from Spain are to be believed, it seems certain that one of English football's two most famous Portuguese old boys will be returning this summer. What remains to be seen is whether the second will be joining him.
Jose Mourinho is, by all accounts, close to agreeing a deal to return to Chelsea after three turbulent years at Real Madrid. Having fallen out with the board and alienated star players, Mourinho's position became untenable when Real were eliminated from the Champions League on Tuesday. Mourinho says he'll go where he is loved, and the Chelsea fans have shown they still love him; it is a marriage made, if not in heaven, then in mutual convenience.
But what of Cristiano Ronaldo, the star player in Mourinho's Real team? Speculation continues to suggest the former Manchester United winger will leave Madrid this summer, and the player did little to dampen the rumours by saying after Tuesday's match that he doesn't care whether or not Mourinho departs the Bernabeu this summer.
Ronaldo has repeatedly stated that he still loves Manchester United, and the Old Trafford fans still adore him, singing his name at almost every home match. Like the Mourinho-Chelsea reunion, Ronaldo's return to Manchester would seem a logical, mutually agreeable step.
But Ronaldo's case is far less simple. Whereas managers like Mourinho can only go where there is a vacancy, footballers can be shoehorned into any squad, no matter how inflated, and there isn't a squad anywhere in world football which wouldn't be enhanced by Ronaldo. The player's heart may be at United, but his wallet will be telling him to go elsewhere, with any number of wealthy owners drooling over the prospect of luring him.
Ronaldo's future appears likely to dominate this summer's football gossip pages, so to help you negotiate the minefield of innuendo and tittle-tattle we've prepared a handy guide to his potential destinations - and provided our own odds on the likelihood of each one.
Click on the slideshow to view: