Ronaldo Disappoints United: To Open Contract Talks with Real Madrid in the Summer
Portuguese international Cristiano Ronaldo has revealed he will open talks with Real Madrid at the end of the season, with regard to a contract extension. The 28-year-old forward's present deal expires in 2015.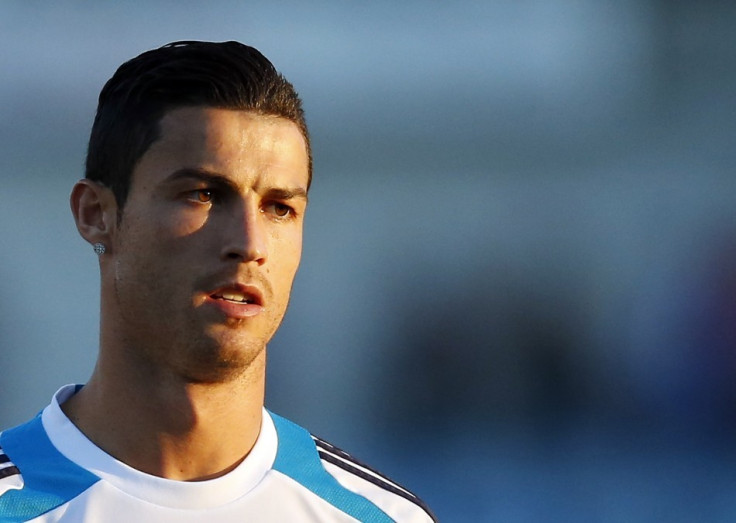 ESPN did link Ronaldo with a return to former club, Manchester United, amid reported concerns over the Spanish champions failing to match his ambitions. In addition, his "I am sad" statement late last year alerted Chelsea and Manchester City as well, with The Sun throwing Paris St Germain's (PSG) name in the hat.
Ronaldo has now also denied reports his self-declared unhappiness at the Santiago Bernabeu had anything to do with money.
"Now I care only about the team and we'll talk at the end of the season. I swear on my son that my sadness with the club was never a question concerning money. It was not. The renewal is a subject that I do not want to talk about and that I do not care about now," the free-scoring forward said to Spanish newspaper AS.
Cristiano Ronaldo has 21 goals from 21 La Liga starts this season and 35 from 37 games across all competitions. He was also very appreciative of the support from the club's fans.
"I want to make my mark at Madrid and I will only do that if I defend the club until the end of my tether. The fans have seen this and come to the conclusion that I am [here] in body and soul, and I defend this shirt to my death. It leaves me very pleased that I can feel their love," the Portuguese international added.
Ronaldo completed a world record move to the Bernabeu in the summer of 2009 and has been in impressive form for the Spanish champion since then, scoring 185 times in as many games. He is set to face United in the first knock-out round of the Champions League, scheduled for 13 February, a match he has said he is "excited" about.
© Copyright IBTimes 2023. All rights reserved.