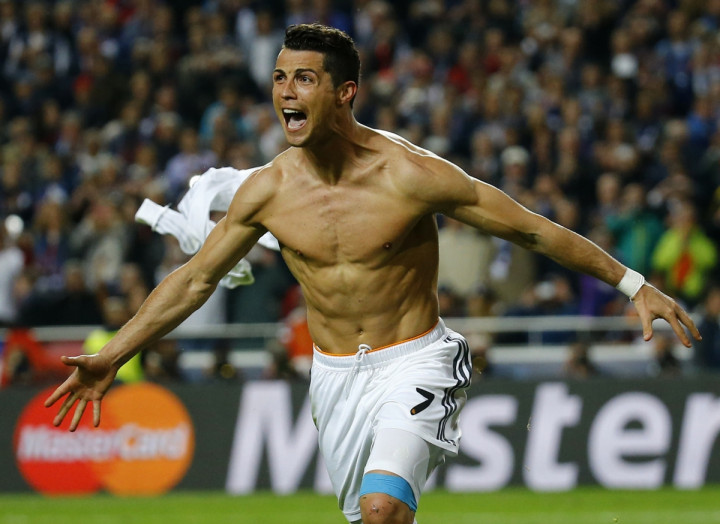 Real Madrid star Cristiano Ronaldo has refused to deny he could return to Manchester United, claiming "he has a family" at Old Trafford and he is very grateful for the United supporters' love.
A Manchester United supporters' group (United Reel) hired a plane to fly a banner message that said "Come home, Ronaldo" over El Madrigal Stadium on Saturday 27 September, during Real Madrid's 2-0 victory over Villarreal.
When questioned about that and whether he would play at Old Trafford again, Ronaldo said: "I have always said that I have a family at Manchester United."
"But at this moment, I am very happy here [at Real Madrid] and I want to stay here. But it is very important and I felt very happy about knowing how much the people from Manchester love me. This is a sign that I left good memories there and that they love me. I fell that they really appreciate me. I am very happy about that," he said to Cope.
Asked if he saw the banner message, he said: "Obviously yes. It was flying around the stadium [for] ten minutes."
Ronaldo's future at the Santiago Bernabeu has been under scrutiny after he recently suggested he may finish his career at Manchester United, while manager Louis van Gaal claimed the Red Devils would be open to re-signing him after selling him to Real Madrid in 2009 for £80m.
"It is possible [that United will buy Ronaldo]; what I said with [Radamel] Falcao, players like Ronaldo give a lot extra to our selection or to a team, but I don't think Real Madrid shall sell him," Van Gaal recently said.
Ronaldo has had an impressive start to the season, having already scored 10 La Liga goals in five games. However he was reportedly unhappy with the club's summer transfer business after Real allowed Angel Di Maria and Xabi Alonso to leave the club.
Recent reports claimed the Premier League giants wouldbe able to offer around £150m to convince Real Madrid to part ways with him but Real manager Carlo Ancelotti said the rumours were "nonsense".
"These are words without meaning," Ancelotti told a press conference when asked if he could imagine a Real Madrid team without Ronaldo.
"He is very happy here and all of Real Madrid are delighted with Ronaldo. These [suggestions] are nonsense."