Pictures taken after Portugal's match with Israel last week have cast fresh doubt on suggestions that star player Cristiano Ronaldo is a Palestinian sympathiser.
Footage of Ronaldo walking straight off the pitch after Friday's match, without swapping his shirt, appeared to suggest that the Real Madrid winger was deliberately snubbing Israel.
The footage, which was shared by IBTimes UK, attracted over 700,000 hits on YouTube and attracted dozens of comments from Palestinian supporters who supported Ronaldo's actions.
But Israeli captain Yossi Benayoun has posted a picture of himself with Ronaldo in the Portuguese dressing room, captioned: 'What a great person and a great player!'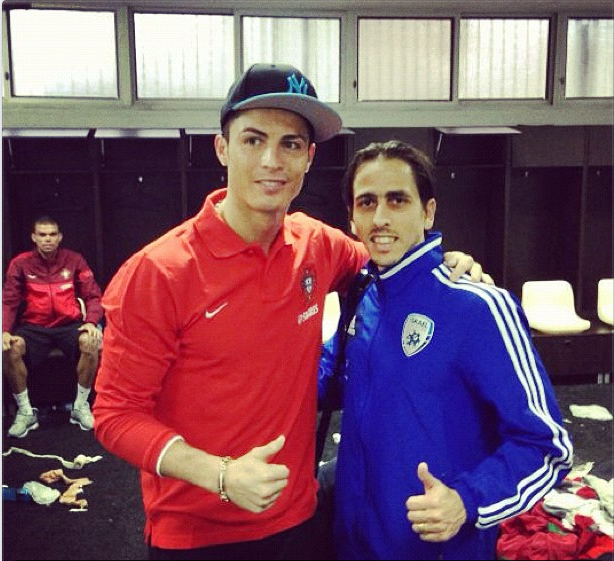 Ronaldo also posed with a young Israeli fan for a picture which was subsequently published on Tumblr.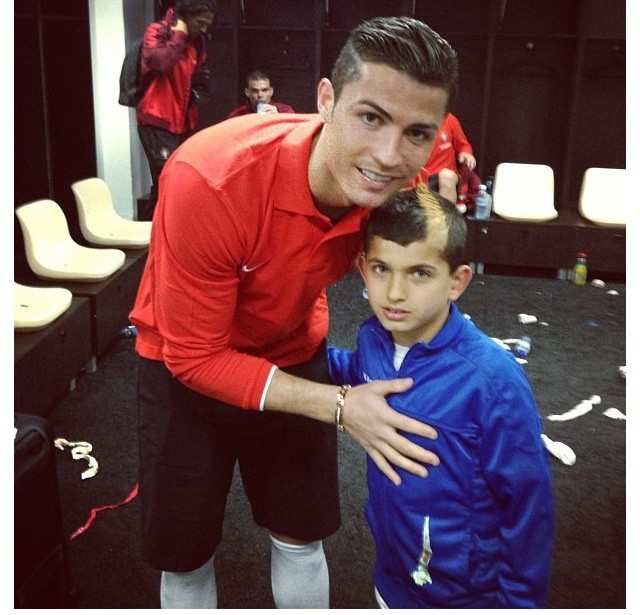 Ronaldo, one of the world's most high-profile players, has previously posed in a Palestinian scarf, and money from the auction of his Golden Boot was donated to Palestinian children in 2012.
It has even been reported that he was spotted wearing the keffiyeh, a traditional piece of Palestinian headgear, during his time at Manchester United.
However, the world's most expensive footballer attracted widespread condemnation among Palestinians before Friday's match, after posting a picture from Israel on his Facebook page and declaring it was a "great morning".
Ronaldo has never given a definitive public statement about anything pertaining to Middle East politics.
READ:
Cristiano Ronaldo Versus Israel: Eric Cantona, Eden Hazard and the Football Stars Backing Palestine
Cristiano Ronaldo vs Israel: Why Football's Biggest Star Should Stay out of the Middle East