Lenders are ruining people by using an archaic law from the 1920s to seize property from their mortgage customers and sell it on.
Several individuals affected have come forward to IBTimes UK and told of being bullied by their lenders and the unregulated Law of Property Act receivership process.
One had been excluded from a secret court hearing where it was decided by a judge that she was to lose all of her property assets – a ruling she has no power to appeal against.
Now, after having a portfolio of properties worth £2m that generated rental income as her business, Joan Keeley from Kent owes the bank £380,000 and is living off benefits in a one bedroom council flat.
"All I know is that it's crooked as hell and there's nobody there to oversee them," Keeley told IBTimes UK.
"If you phone the bank up while you're in this receivership [they say] you can't talk to us, you've got to talk to the receivers. You phone the receivers and they say we don't have to tell you anything. We're managing your properties.
"And that's it. You're totally out of control. And yet they are running up your bill, and working your properties, and doing whatever they want. Then when you think they've done something wrong, because they're not regulated you can't even go to anybody and complain about them."
Law of Property Act
Under the Law of Property Act 1925, lenders have the power to appoint receivers to take control of assets from their customers who are in breach of their mortgage terms.
These LPA receivers are empowered by the legislation to act as the property holder's agent. LPA receivers then make decisions on behalf of the property owner without needing their permission.
"All I know is that it's crooked as hell and there's nobody there to oversee them."
Joan Keeley.
They can collect rents on behalf of the lender and carry out work on a property, for example.
But the mortgage holder retains all legal responsibility for the property should anything go wrong.
If the property reduced in value, the mortgage holder would be responsible for the additional debt if it went into negative equity.
And LPA receivers have no independent regulation. There is the voluntary Registered Property Receivership scheme, administered by the Royal Institute of Chartered Surveyors (Rics) and Insolvency Practitioners Association (IPA), which acts as an accreditation scheme. Members are examined and must adhere to a code of practice.
But the chief executive of the Association of Property and Fixed Charge Receivers, known as Nara, has admitted that his own body - which represents the interests of receivers - is "closely involved" with the Rics and IPA regulation process.
Both Rics and the IPA were asked by IBTimes UK how many investigations against LPA receivers signed up to the scheme had been launched and how many had been struck off. Neither organisation replied.
Moreover, receivers are not obliged to become part of it and lenders are not obliged to use those accredited under it. All you need to become a receiver is an insolvency licence.
There is also no appeal route available through the courts against the initiation of the process itself, unless the receivers act outside of their powers.
It appears that rather than showing forebearance to their customers, lenders are instead taking the easier draconian route of LPA receivership, despite the devestation the process can wreak on people's lives.
Big Mistake
Keeley said she was put into receivership because she and her husband withheld their mortgage payments after years of demanding information on their accounts, but the bank refusing to hand it over.
The pair thought they were overpaying and wanted to check the figures, but were getting nowhere with the lender, which had run into trouble during the financial crisis.
"Now that was a big mistake. We didn't know anything about Law of Property Act receivers. Since speaking to other people in our situation, nobody had heard of LPA receivers," she said.
The bank said there were £18,500 arrears, which Keeley disputed. Two weeks later she received a demand for the full £2m owed to be paid and a threat of court action.
"Well we thought that's great, take us to court because then you'll have to come up with the figures. They didn't do that and without warning they appointed these Law of Property Act receivers," she said.
"Before we knew it, before we'd even been notified that they'd been appointed, they'd written to all our tenants, they'd been in and changed all the locks on the properties, and just basically taken over. And we had absolutely no say in anything that happened from that moment on."
Three years later in May 2013, all the properties had finally been sold. Had they been sold when first seized, Keeley said they would not have been in negative equity and she would not owe hundreds of thousands of pounds.
She believes that banks are motivated to get rid of mortgages off their books after the financial crisis.
Lenders have been under pressure to offload riskier assets – such as mortgage loans – and shore themselves up with more capital under new regulations to prevent another near-collapse of the system.
It was mortgage-backed securities that sparked the recent financial crisis, when the home loans underpinning those assets started to turn bad as people defaulted on the debts after interest rates rose.
'State of Poverty'
Keeley is not alone. Others have spoken to IBTimes UK about their stories of being swept up by the LPA receivership process.
"The receivers have all the powers," said Suresh Dandekar, who lives in London. He had five ex-council flats in west London which are now under the control of an LPA receiver.
"The lenders pass them on to the receivers. The receivers are unregulated, so there is absolutely nothing I can do. There is no body which protects us, the borrowers or the landlords."
Dandekar had asked his lender for easier terms in the latter stage of a short-term mortgage. This is because the economy had soured and he was facing financial pressure elsewhere.
"These properties were my sole income. It was gone overnight. I have no income."
Suresh Dandekar.
After failing to secure the terms he wanted, Dandekar was writing to the lender to agree with a sharp hike in his interest rate – an above 100% increase – which they proposed in exchange for a lengthening of the loan period.
But the lender had a sudden change of heart and called in the receiver. Not over a failed repayment – Dandekar said he never missed one – but because he had failed to notify the lender of a change in directorship at the firm he bought the properties through.
His daughter had been removed as director, a trivial fact but one that he was legally obliged to inform them of.
"These properties were my sole income. It was gone overnight. I have no income," he said.
"They bring you down to this state of poverty. Why? They could have easily carried me on and let me do what I was doing.
"Legally, they are absolutely right. Legally I don't have any stand on that. I can agree. Ethically is what I was trying to fight. I said don't look at my case as the rule of the book. Look at me as an individual case and decide."
Dandekar said his receiver had been difficult. He had personally found two potential buyers for all of the properties. Selling to either for the values they offered would have cleared his outstanding mortgages.
The first offer from a cash buyer, sourced by Dandekar through an estate agent, was dismissed by the receiver. The second is a proposal from a housing association – worth £1.5m – that the receiver did not accept was an offer.
"The receiver said no, this is not an offer. I went back to these people and said 'is this an offer?'. They said the moment you sign the sale agreement, it will be converted into an offer. So I sent the relevant papers to the receiver and I said follow it up. He hasn't come back to me."
Dandekar added: "Now his tone has really changed and he said I don't have to respond to you."
Daylight Robbers
Another victim of the LPA receivership process, who wanted to remain anonymous, said receivers were called in after she fell into arrears on three of her four properties.
Alison [not her real name] said this is because her broker had mis-sold her the mortgages used to pay for the properties. Instead of buy-to-let mortgages, she ended up with expensive ordinary residential ones.
The lender told the receivers to work with her to clear the arrears. But instead the receivers bloated the arrears by thousands of pounds when they added their own management fees on top.
Moreover, the receivers evicted the existing tenants and left the homes to stand empty for several months – pushing up the arrears even higher because there was no rental income.
When she put more tenants in, the receivers subjected them to "constant harassment" because of the legal wrangle.
"These people are daylight robbers and they will not be robbing me."
Alison.
Because receivers act as the landlord's agent, they were threatening the tenants with court action by accusing them of squatting – and lumping the landlord in with that claim too.
As a result, tenants began withholding their rents and plunging her into even greater financial difficulties.
Eventually she took the properties back by changing the locks, a move that led to the receivers threatening to call the police for criminal damage.
Because the receivers are trying to name her in an application for eviction – an impossible situation as both parties are synonymous under the law – the courts dismissed it.
But the receivers are still trying to seize and sell the properties.
"These people are daylight robbers and they will not be robbing me. They are unregulated and the government, the banks, mortgage companies are standing back and letting them get away with it," she said.
"Some people who have suffered are afraid to tell their story just in case the mortgage companies or the receivers take it personally and continue to harass them/ make them suffer. How can this be allowed?
"I continue to make my mortgage payments to the mortgage company and no one is taking possession except the Mortgage Company takes me to court themselves."
Failed Reform
The Conservative MP George Eustice tried to change the law in 2010 with his Secured Lending Reform Bill, but it failed to make it past the first stage of the legislative process.
Among the failed reform was an attempt to give the courts discretionary power to put a moratorium on the appointment of an LPA receiver based on the evidence provided.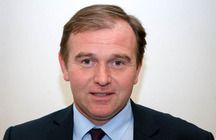 This would allow those subject to the process a means of appealing against it.
"Under the current system of insolvency in the UK, banks have disproportionate power in their relationship with their business customers," said a policy document written by Eustice.
The original law from 1925 stemmed from the 1881 Conveyancing Act and was to bring property legislation into the 20th century.
It was a project of F.E Smith, or Lord Birkenhead, a Tory chancellor and close friend of Winston Churchill.
Nearly a century on, it's time to look again at the law.