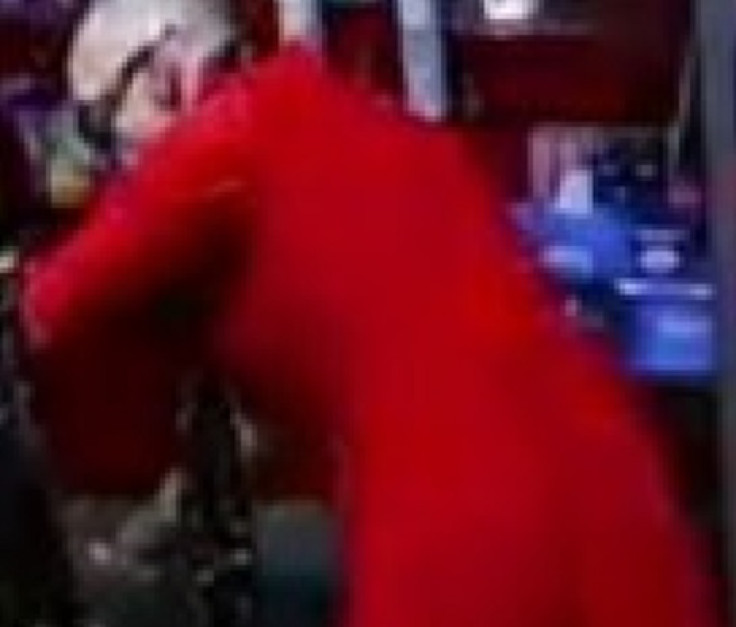 A man wearing a red dress and a wig held up a Liverpool city centre sex shop with a gun. Merseyside Police has released CCTV images of the suspect, who was also wearing white gloves, after he robbed Nice 'n' Naughty on Sunday afternoon (28 August).
The incident happened at approximately 5.40pm when the man entered the adult shop in Colquitt Street and produced a black handgun. The suspect threatened a member of staff with the gun and after a brief struggle he snatched money from the counter and left the shop. Investigators are not sure if the gun he used was genuine or a fake but are treating the threat posed as serious.
Detective Inspector Steve McGrath from Liverpool CID said: "We are keen to speak with the man pictured to assist us in our enquiries. The staff at the shop were thankfully unhurt but understandably distressed to be threatened with what had the appearance of a firearm, regardless of whether it was real or fake.

"I would appeal to anyone in the Colquitt Street area around 5.30pm who saw a man dressed as described and acting suspiciously to contact police at once. We have spoken with the owners and staff to offer reassurance but I want to assure all businesses that we will do everything possible to identify this offender and bring him to justice, and ensure Liverpool City Centre is a safe place to live, work and visit."
Anyone with information is asked to call Liverpool CID on 0151 777 4094, call 101, or the confidential Crimestoppers line on 0800 555 111.