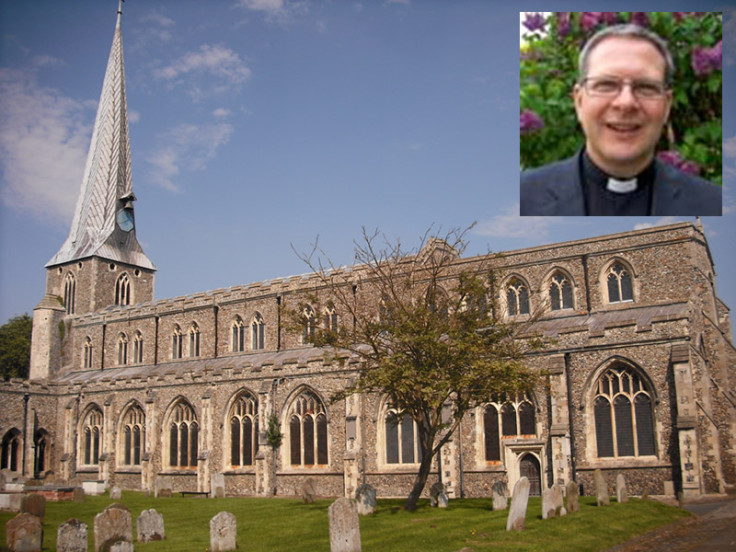 A senior clergyman has been suspended from his church duties after being arrested on suspicion of voyeurism at a shopping centre. The Very Rev Martin Thrower, 55, was detained following what Suffolk Police described only as "an incident" on 4 August at Buttermarket shopping centre in Ipswich town centre.
His wife, Pauline, issued a statement to the East Anglian Daily Times saying the family was supporting him "with unconditional love".
She added: "It is with great sadness that we find ourselves in the situation we are now in. Whilst this has come as a shock to us as a family we are all supporting Martin with unconditional love at this difficult time."
Dean Thrower, a father-of-three who is widely respected at his local church, has been rector of the Suffolk towns of Hadleigh, Layham and Shelley for the past seven years, and also acts as rural dean of Hadleigh.
He has not been charged with any offence but was bailed to return to Suffolk Police HQ in Martlesham on 10 October, pending further enquiries.
John Howard, spokesman for the Diocese of St Edmundsbury and Ipswich, said: "I can confirm that The Very Rev Martin Thrower has been arrested by Suffolk Constabulary for voyeurism.
"He has been suspended from all offices within the diocese until further notice. We have made arrangements to look after his church duties and to offer support to his parishes at this difficult time.
"We will make no further comment while the police investigation is ongoing. Our thoughts and prayers are very much with everyone affected by this situation."
Dean Thrower has been an active campaigner in helping local young people move away from crime and anti-social behaviour.
He worked with Suffolk Police after founding the Porch Project in 2009, which helps those aged between 11 and 20 by offering them somewhere safe to meet and socialise.