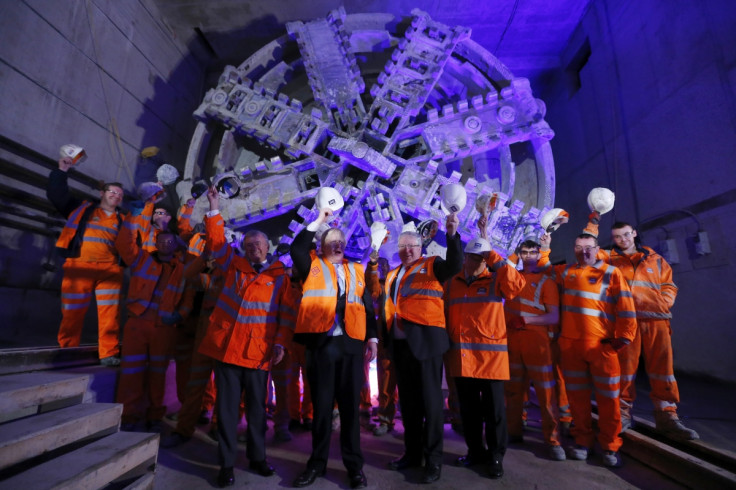 Transport for London (TfL) has sealed a major £1bn deal enabling Bombardier to deliver 65 new trains for the capital's Crossrail project and creating 750 manufacturing jobs.
The contract between TfL and Bombardier covers the supply, delivery and maintenance of the new vehicles as well as the creation of a new depot at Old Oak Common.
TfL will run Crossrail as part of its integrated transport services for London, including ticketing and customer travel information.
"The manufacture of these new trains will not only revolutionise rail travel in London, they will deliver jobs and economic growth in their birthplace in Derby and across the UK," said the Mayor of London Boris Johnson.
The new trains will be manufactured and assembled at Bombardier's plant in Derby.
TfL will be working with Bombardier on the final design for the trains with the first due to be delivered in May 2017.
The project will support 760 UK manufacturing jobs plus 80 apprenticeships.
TfL said an estimated 74% of contract spend will remain in the UK economy.
The new fleet of trains will be progressively introduced to the existing rail network well in advance of services commencing through Crossrail's central section in December 2018.
The construction of the maintenance depot at Old Oak Common will support 244 jobs, plus 16 apprenticeships.
When fully operational the depot will support 80 jobs to maintain the new fleet of trains.
"The award of this contract sees Crossrail begin to move from construction project to new railway, serving London and boosting the economy of the UK as a whole," said Mike Brown, managing director of London Underground and London Rail.
He added: "Bombardier is already supplying London Underground with 191 new air-con trains for the Metropolitan, Hammersmith and City, Circle and District lines, as well as extra carriages for London Overground increasing trains from four to five cars in length, boosting capacity by 25%."